Judge Kenya M Johnson
Judge Kenya M. Johnson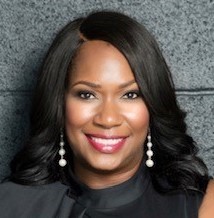 Kenya Johnson currently serves as the Chief Judge of the Probate Court of Fulton County. Prior to her historic win in June 2020, she served as Chief Deputy Solicitor General and Chief Deputy District Attorney in Fulton County. For over 15 years, Judge Johnson has been a frequent contributor on CNN and CourtTV and she has earned national accolades for ground-breaking youth crime prevention and community crime-reduction programming. Judge Johnson was awarded the Distinguished Leader Award by the Fulton County Daily Report, Community Service Award by former U.S. Attorney Sally Yates, a Distinguished Alum of Clark Atlanta University, and was named Top 25 Women of Atlanta by RollingOut Magazine. In 2021, Judge Johnson was named "2021 Woman of the Year" and listed as one of Georgia's Most Powerful and Influential Women by Women Works Media Group.

Judge Johnson has led over 12 record-restriction /expungement events in Fulton County clearing non-violent criminal records for hundreds of citizens for better jobs and housing. Kenya lectures locally and internationally on topics surrounding ethics for lawyers. As Probate Judge, her mission is to make life-improving probate services more accessible to citizens in need and to educate communities about estate planning and inter-generational wealth.

Judge Johnson lives in South Fulton with her husband and two children. She is an active member of her community and church.