Opioid or Addiction Services
Behavioral Health & Developmental Disabilities
Opioid and Addiction Services
Opioid and Addiction Services
Drug overdose deaths continue to increase in the United States. From 1999 to 2017, more than 702,000 people have died from a drug overdose. In 2017 alone, more than 70,000 people died from drug overdoses, making it a leading cause of injury-related death in the United States. Of those deaths, almost 68% involved a prescription or illicit opioid according to the US Centers for Disease Control.
Millions of Americans suffer from pain and are often prescribed opioids to treat their conditions. However, the dangers of prescription misuse, opioid use disorder, and overdose have been a growing problem throughout the United States. Therefore, opioid use has become a complex web of misuse or abuse, creating a crisis with devastating costs in human life and economic impact.
Since the 1990s, when the amount of opioids prescribed to patients began to grow, the number of overdoses and deaths from prescription opioids has also increased. Even as the amount of opioids prescribed and sold for pain increased, the amount of pain that Americans report did not similarly change. Now, in a trend that seems to be accelerating, prescriptions for opioid pain medication have been falling according to a report by the health analytics firm IQVIA and reported to Pain News Network. Per the report, the volume of prescription opioids dispensed in the United States in 2018 fell 17 percent, the largest annual decline ever recorded. While opioid prescriptions have fallen significantly, addiction and overdose rates continue to soar, fueled largely by illicit fentanyl, heroin and other black market opioids.
According to RTI International's research, 24.2% of young adults (ages 18 -25) were current users of illicit drugs in 2017, compared to 7.9% of adolescents (ages 12 -17) and 9.5% of adults (26 or older). One of the most important responses to the current crisis is to limit future deaths by keeping people, particularly at-risk populations like adolescents and young adults from misusing opioids in the first place.
Opioid use disorders (OUDs) can be effectively treated with a combination of medications, behavioral therapies and counseling. OUD medications such as buprenorphine and methadone have been shown to reduce death rates by up to 50% and help individuals return to normal social relations, along with work and/or school.
One of the key ways to prevent opioid abuse is through effective communication. With targeted messages that help at-risk populations make better decisions regarding the risks, benefits and uncertainties of using opioids, this site is dedicated to assisting individuals struggling with addiction, their families and friends. Please visit often as resources and updates will be provided.
opioid and addiction services
News & Info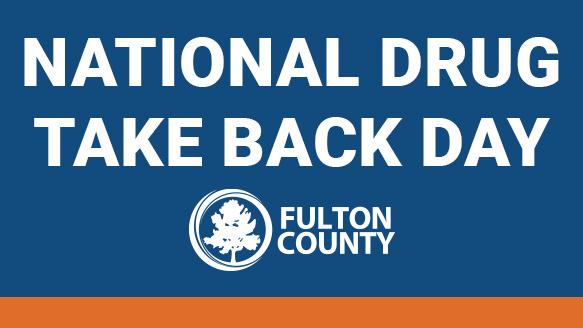 29 - Apr
National Drug Take Back Day
The National Prescription Drug Take Back Day aims to provide a safe, convenient, and responsible means of disposing of prescription drugs, while also educating the general public about the potential for abuse of medications.
Read More
BEHAVIORAL health and developmental disabilities
additional resources
opioid prevention resources