Maurice Kenner Circuit Public Defender
Public Defender
Maurice Kenner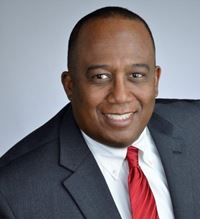 Maurice Kenner was appointed Circuit Public Defender for the Atlanta Judicial Circuit (Fulton County) on August 2, 2021. Prior to his appointment, Maurice served as the Deputy Director of State Level Services of the Georgia Public Defender Council.

Maurice graduated from Western Illinois University in Macomb, Illinois. He graduated from Atlanta's John Marshall Law School in 1993. Maurice served as a prosecutor intern in the DeKalb County Solicitor's office and later as the prosecutor for the City of Decatur. Maurice was in private practice for seventeen years before joining the Georgia Public Defender Council in December of 2010. During his time in private practice, Maurice defended clients from stop sign violations to capital murder cases in which the State sought the death penalty.

Maurice shares three adult children with his wife of almost four decades. All three of his adult children are college graduates.