Registration and Election Offices Update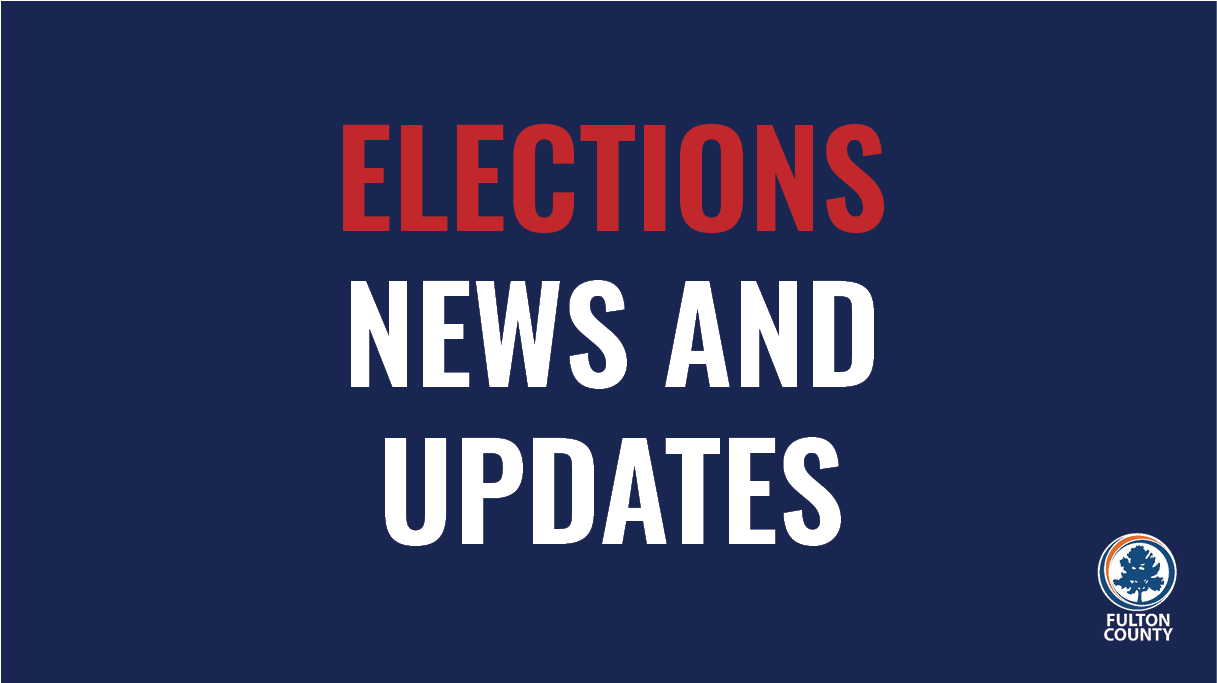 Registration and Election Offices Update
Due to the current COVID-19 crisis, the Elections Offices at the Government Center located at 141 Pryor Street in downtown Atlanta, and the North and South Fulton Service Centers, remain closed to the public. This message is to provide an update on how the office is working to support voters.
The health and safety of residents is of paramount importance. Voters will be seen by appointment only at this time. To reach the Elections Call Center for an appointment, call 404-612-3816.
To request an Absentee Ballot: To ensure the safety of all residents, we are referring voters to the new portal provided by the Secretary of State's Office. To request an absentee ballot, voters can visit
https://ballotrequest.sos.ga.gov
Voters will need to enter their driver's license number. The information will serve as their signature, which is required on the application.
In addition to the Secretary of State portal, voters may also use the following methods to request an absentee ballot:
By submitting a written request that must include:
• the name and date of the election
• the voter's name
• address as registered
• date of birth
• the voter's party choice (for partisan primary elections only)
• the voter's signature
Return your written absentee ballot application or letter of request to the Fulton County Absentee Ballot Division via fax, email, mail, or drop box.
FAX TO:
404-612-3697
EMAIL TO:
To submit an absentee ballot application via email, attach the application as a .pdf or .jpg between 1 MB and 5 MB to
elections.voterregistration@fultoncountyga.gov
. Only one application may be attached per email.
MAIL TO:
Fulton County Registration and Elections
Absentee Ballot Division
130 Peachtree St SW, Suite 2186
Atlanta, GA 30303
Auburn Avenue Research Library
: During the COVID-19 pandemic, we are asking the public to drop off Absentee Ballot Applications, Voter Registration Applications and ballots at the Drop Box located at this site.
North and South Fulton Service Centers:
Although both locations are currently closed to the public, voters are allowed to pick up Absentee Ballot Application and Voter Registration Applications at these sites.
Drop Box Locations:
Fulton County currently has more than 20 drop box locations to assist voters in leaving their information.
To find a Drop Box near you, click here and enter your address.
Fulton County will include additional Drop Box locations prior to the start of Early Voting and Election Day.