Fulton County Public Works to Hold Virtual Leak Detection Workshop for Homeowners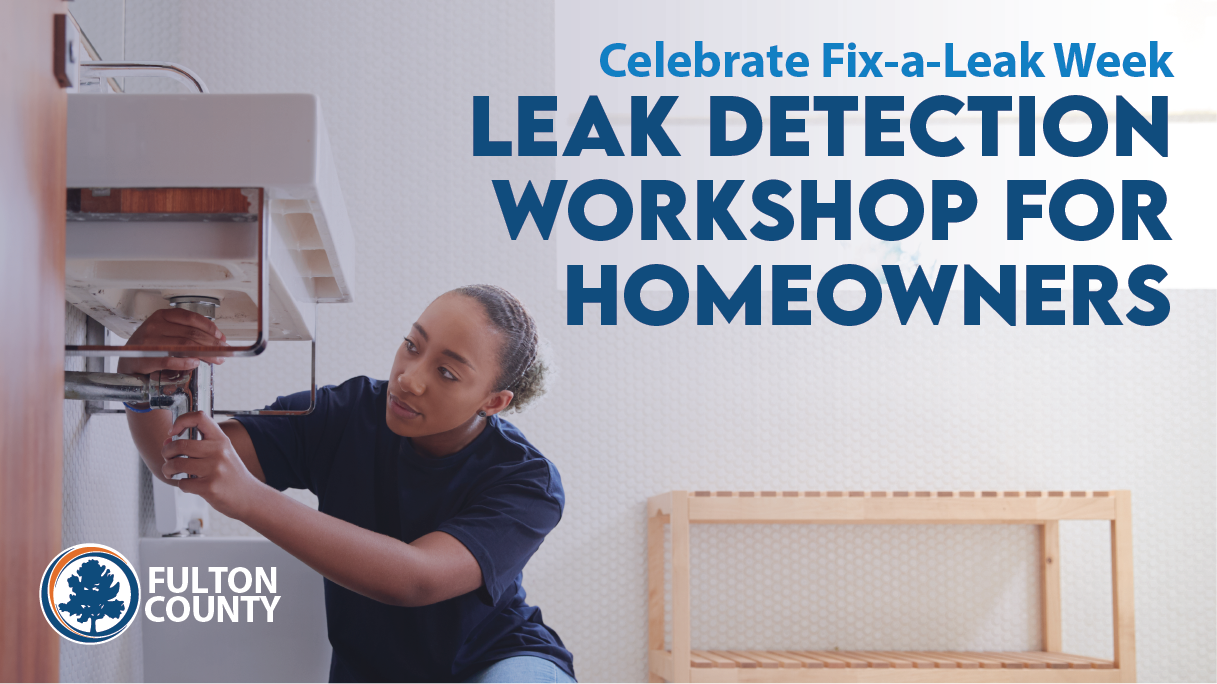 Fulton County Public Works to Hold Virtual Leak Detection Workshop for Homeowners
WHO: Fulton County Public Works Department

WHAT: The Fulton County Public Works Department will hold a virtual workshop to help homeowners find and repair leaks in their homes. The workshop is part of the department's recognition of "Fix-A-Leak" Week, which is March 15 – 21, 2021.

WHEN: Thursday, March 18, 2021, 6:00 p.m. – 7:00 p.m.

WHERE: Residents wishing to participate in the workshop may register in advance by
selecting this link:
https://forms.gle/Rv7cRgxSxoUeZm5L6

For more information, please contact Amy Warnock at amy.warnock@fultoncountyga.gov
or (404) 612-8006.

For more Fulton County news, sign up for the weekly e-newsletter #OneFulton at https://goo.gl/Nb1L84. You can also visit Fulton County's website at www.fultoncountyga.gov or connect with Fulton County government on Twitter at @FultonInfo or Facebook at @fultoninfo.