BRE To Hold Special Called Work Session May 4 2021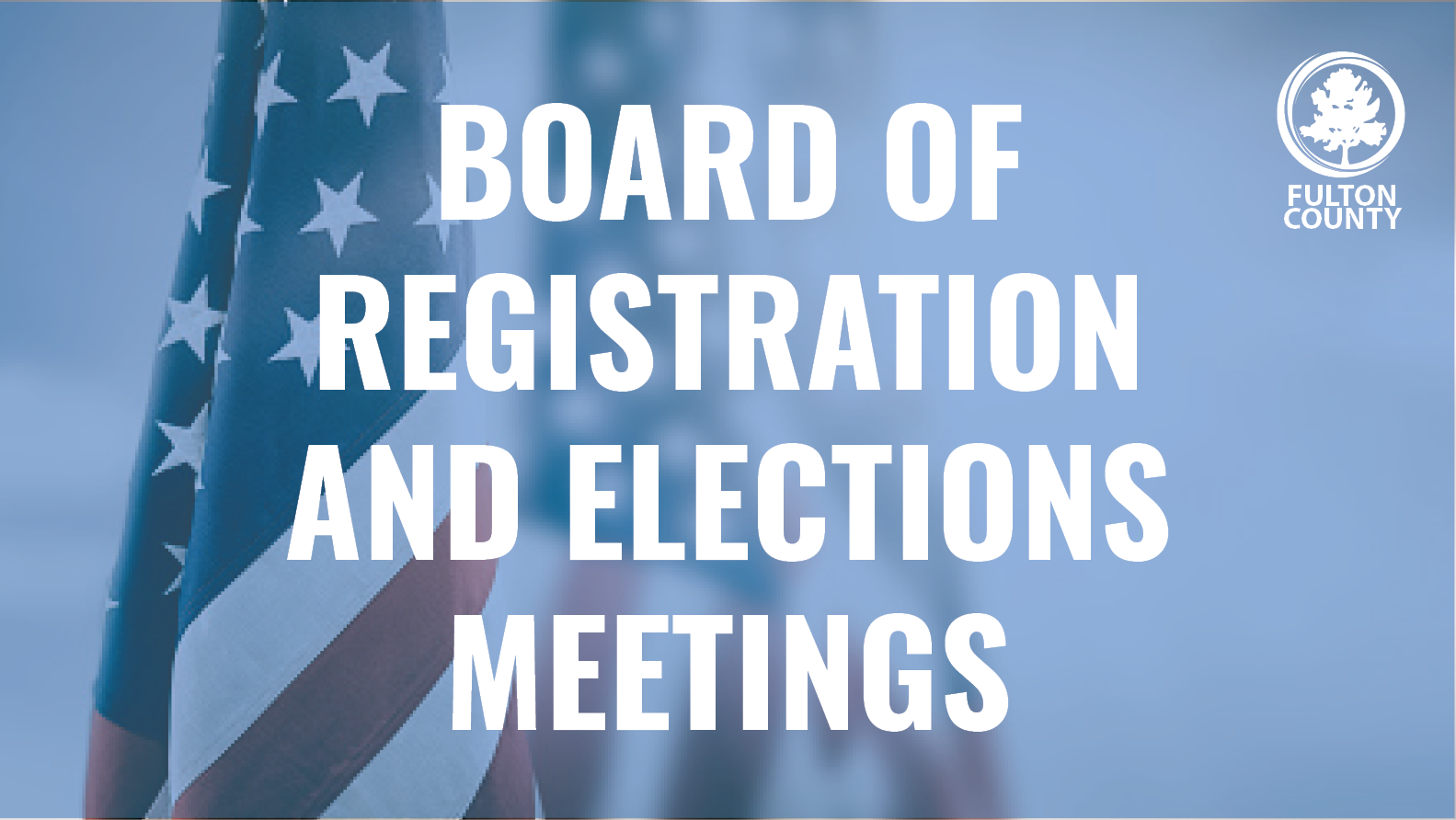 Fulton County Board of Registration & Elections To Hold Special Called Work Session
This is the first time the group will meet in person since the COVID-19 Quarantine.
WHO: Fulton County Board of Registration & Elections
WHAT: After more than a year of meeting virtually, the Fulton County Board of Registration & Elections will convene in person for a special called work session to discuss elections business.
WHEN: Tuesday, May 4, 2021 at 10:30 a.m.
WHERE: Due to COVID-19 restrictions, only members of the Board of Registrations & Elections and executive staff will be able to convene in Suite 3077 located at:
Government Center
141 Pryor Street
Atlanta, Ga. 30303
The meeting agenda does not include public comment.
However, members of the public are encouraged to view the
FGTV live stream
of the meeting and on
Fulton Government TV YouTube channel.
An area for public viewing will be provided onsite. Although Fulton County cannot safely accommodate the public in that room, all visitors are asked to please adhere to COVID-19 protocols, which include wearing face coverings and practicing social distance.