Lifeline Animal Project Shelters Reaches Full Capacity For First Time Since Start Of Pandemic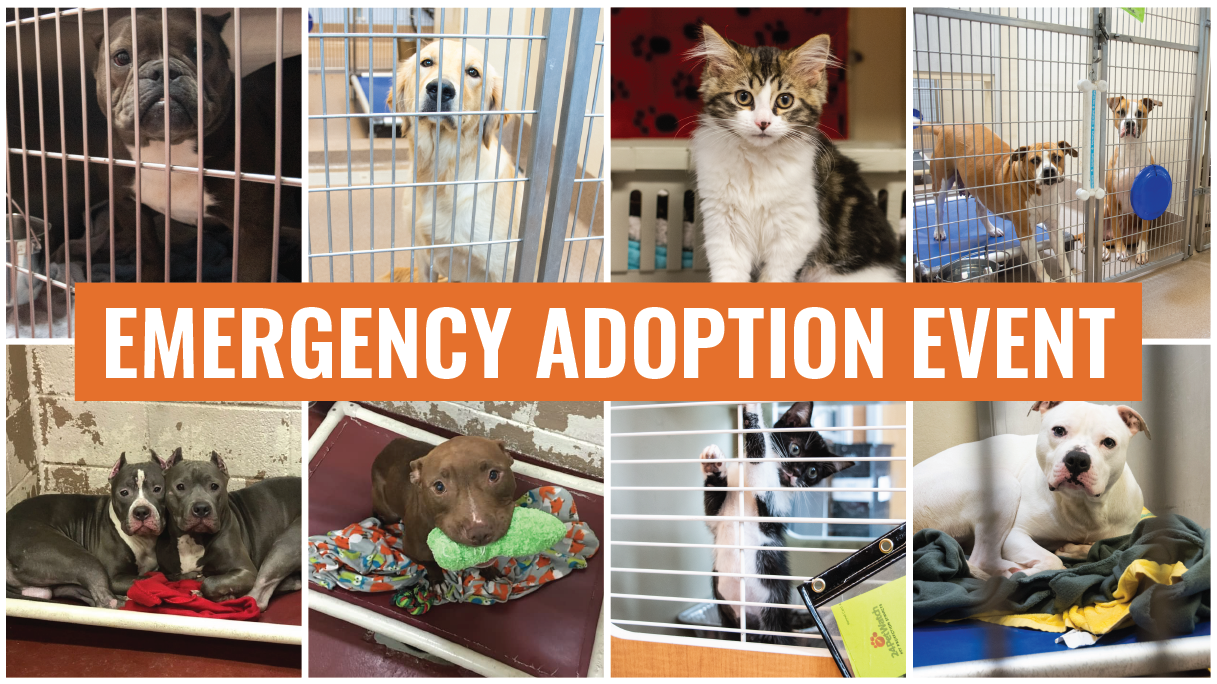 Lifeline Animal Project Shelters Reaches Full Capacity For First Time Since Start Of Pandemic
Organization Issues Emergency Plea and Offers Free Adoptions
For the first time in over a year, LifeLine Animal Project's Fulton and DeKalb County Animal Services shelters are full. In the span of just one week (June 10 -16) more than 400 animals arrived at Fulton and DeKalb County Animal Services. As a result, the organization is putting out an emergency plea to find homes for 250 pets in five days and offering fee-waived adoptions on all pets from Wednesday, June 23 through Sunday, June 27. All adopted pets will also be spayed or neutered, microchipped and vaccinated, a $300+ value, at no additional cost.

There are currently 226 animals residing at Fulton County Animal Services (FCAS) and 370 animals at DeKalb County Animal Services (DCAS). According to DCAS Shelter Director Kerry
Moyers-Horton, the community's support is vital to saving lives. "The community stepped up in a big way during the pandemic and helped us to clear the shelters during uncertain times," she says. "We are counting on their amazing support to help save even more lives."

FCAS Director Lara Hudson adds that adoptions will also help alleviate shelter crowding. "This is the first time in more than a year that we've had four dogs per run due to space issues," she says. "In addition to saving lives, adoptions will help alleviate some of the crowding too."

All LifeLine shelters are participating in fee-waived adoptions, including Fulton County Animal Services, 860 Marietta Blvd NW, Atlanta; DeKalb County Animal Services, 3280 Chamblee Dunwoody Rd, Chamblee; and the LifeLine Community Animal Center, 3180 Presidential Drive, Atlanta. To view animals available for adoption, for directions to the shelter and for shelter hours, please visit LifeLineAnimal.org.

About LifeLine Animal Project
A nonprofit founded in 2002, LifeLine Animal Project provides lifesaving solutions to end the euthanasia of healthy and treatable animals in county shelters. LifeLine manages DeKalb and Fulton County Animal Services, where it has sustained no-kill levels and operates two LifeLine Spay & Neuter Clinics. LifeLine provides services to over 40,000 animals annually and has performed nearly 150,000 free and low-cost spay/neuter surgeries to date, including 50,000 stray/feral cats through its Community Cat program, metro Atlanta's first and largest trap-neuter-return assistance program. LifeLine's community outreach improves the quality of life for animals in the community and helps prevent pet overpopulation. LifeLine's Community Animal Center features an adoption center and a full-service, low-cost veterinary clinic to help make pet care accessible to all. For more information, please visit LifeLineAnimal.org or follow LifeLine on Facebook and Twitter.