Fulton County Unveils Community Engagement Events to Promote Community Resilience Hub and Resiliency Efforts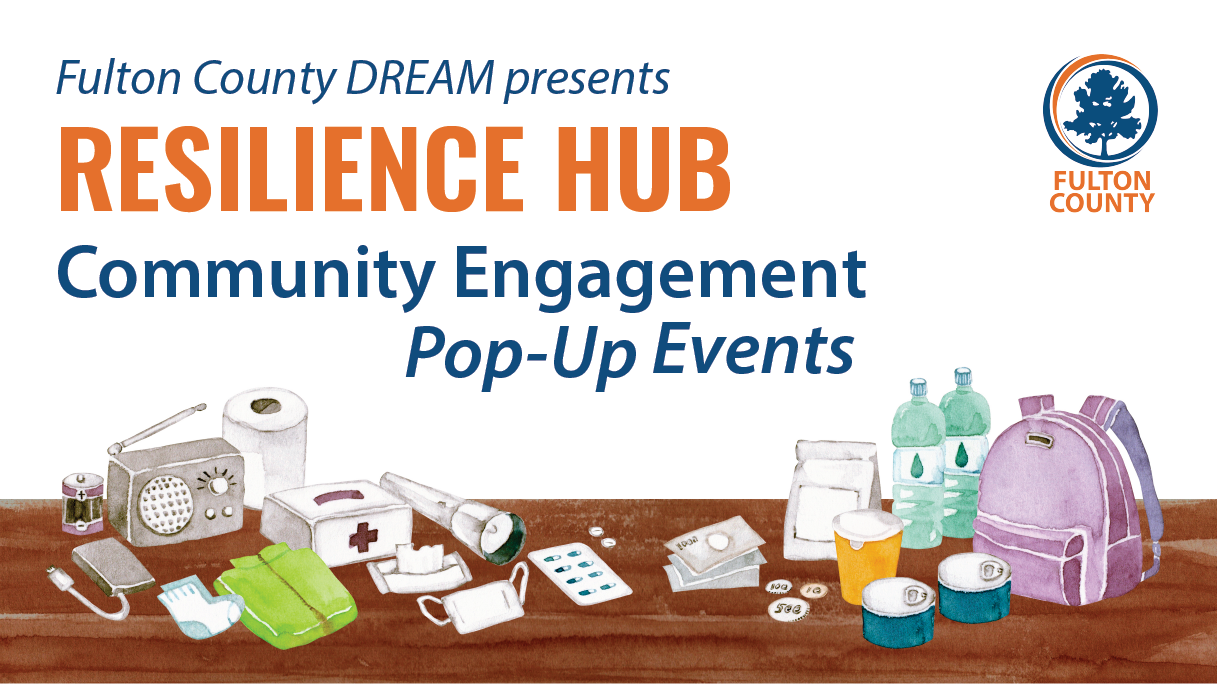 Fulton County Unveils Community Engagement Events to Promote Community Resilience Hub and Resiliency Efforts
The events address the environmental, economic, and equity benefits of implementing resiliency strategies.
The Fulton County Department of Real Estate and Asset Management (DREAM) – Sustainability Division will host three Resilience Hub Community Engagement Pop-Up events to help make neighborhoods better prepared to react, respond and recover to emergencies and crises such as extreme weather events and public health pandemics for improved resiliency. The free outdoor public sessions will further introduce community members and residents to provide input and recommendations to the concept of implementing Resilience Hubs, which are community-serving facilities designed to support residents and businesses, coordinate communication, distribute resources, and reduce carbon pollution while enhancing quality of life.
Community members and residents near the three candidate sites below are invited to attend the following three Pop-Up events at Fulton County facilities under consideration as a Resilience Hub:
July 6 from 5:30 p.m. – 7:00 p.m.
Metropolitan Library - 1332 Metropolitan Pkwy SW, Atlanta, GA 30310
July 14 from 5:30 p.m. – 7:00 p.m.
Neighborhood Union Health Center – 186 Sunset Ave NW # 186, Atlanta, GA 30314
July 20 from 5:30 p.m. – 7:00 p.m.
Southeast Library - 1463 Pryor Rd SW, Atlanta, GA 30315
For more information or to register for the meeting, please contact
Alex Trachtenberg.