New South Fulton Vaccination Site to Open June 29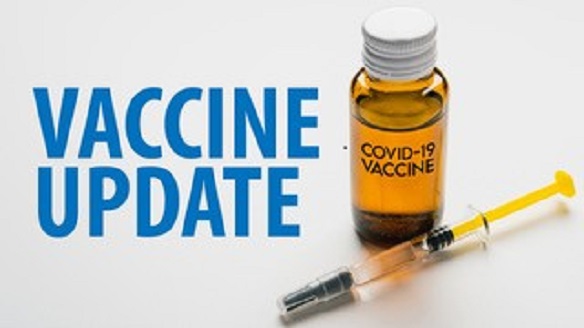 New South Fulton Vaccination Site to Open Tuesday, June 29
Starting Tuesday, June 29, Fulton County residents will have access to a new COVID-19 vaccination site in South Fulton, located at 5710 Stonewall Tell Road, College Park, GA 30349. Hours will be Tuesday – Saturday, 9:30 a.m. – 3 p.m. The site is located in the City of South Fulton.
The new sites takes the place of the vaccination site at College Park's Georgia International Convention Center, which closed Saturday, June 26. More than 75,000 vaccinations were administered at the site. Along with the Fulton County Board of Health and the Atlanta-Fulton County Emergency Management Agency, and the support of the City of College Park, the GICC vaccination site was operated through a unique partnership with municipal firefighters as well as Children's Healthcare of Atlanta.
More Fulton County residents have been vaccinated than in any other county in Georgia. In total, than 50% of the people living within Fulton County have received at least one dose of a COVID-19 vaccine, representing 521,475 residents. Fulton County vaccination sites have also played a key role in Georgia's vaccination rates, with a total of 968,033 vaccines administered.
Despite these successes, there are still many residents within Fulton County who have not yet been vaccinated. Fulton County partners, including Fulton County Government, the Fulton County Board of Health, and the Atlanta-Fulton County Emergency Management Agency, continue to collaborate with partners to improve health equity, with a strategic approach to close vaccination gaps among people of color. Fulton County is also working with partners including Fulton County and Atlanta Public Schools to improve vaccination rates among teens and young adults.
COVID-19 vaccines are safe and effective at reducing rates of COVID-19. Free COVID-19 vaccines are available to anyone age 12+ and are widely available in Fulton County neighborhood locations. For a complete listing go to www.fultoncountyga.gov/covidvaccine