Cherokee prosecutors near plea deal with spa shooting suspect, Fulton DA says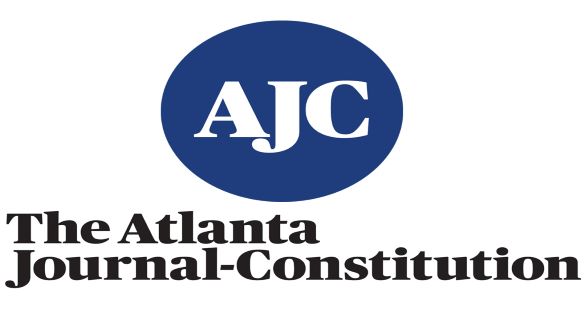 EXCLUSIVE: Cherokee prosecutors near plea deal with spa shooting suspect, Fulton DA says
By Christian Boone | The Atlanta Journal-Constitution | July 21, 2021
Fulton County District Attorney Fani Willis said Wednesday that she has been informed the Cherokee County case involving Robert Aaron Long, charged with multiple counts of murder following shootings at three metro Atlanta spas on March 16, is expected to be resolved at an arraignment next week.

"In my world that means they've reached a deal," said Willis, who cited a lawyer involved with the case as her source. In anticipation of such an announcement, Willis filed a motion Monday in Fulton County Superior Court to have Long transported to a Fulton jail to await his arraignment on four remaining counts of murder and other charges including aggravated assault, domestic terrorism and possession of a weapon during the commission of a felony. Willis said she plans to pursue the death penalty and hate crime charges. Six of the eight people killed were Asian women.

Willis said she did not know terms of the agreement.
Long's attorney, J. Daran Burns, did not respond to a request for comment.

Cherokee County DA Shannon Wallace is "ethically prohibited from discussing any type of plea negotiation," her spokesperson said in a statement. The spokesperson confirmed the "arraignment/hearing" is set for Tuesday.
Doug Rohan, who represents a survivor of the Cherokee County shootings, said Wednesday he had not been informed of any plea deal. Prosecutors, he said, are not compelled to consult with survivors or victims' families before deciding whether to offer a deal but are required to notify them once one has been reached. They are then afforded the opportunity to address the defendant in a victim impact statement.

"It's possible Ms. Willis jumped the gun before (Wallace) could contact us," he said.

Rohan said his client, Elcias Hernandez-Ortiz, shot once between the eyes, has expressed interest in addressing Long if the opportunity arises. The bullet damaged Hernandez-Ortiz's esophagus and just missed his heart.


In May, Cherokee prosecutors indicted Long on four counts of murder, criminal attempt to commit murder, aggravated assault, aggravated battery, possession of a firearm during the commission of a felony and criminal damage to property in the first degree.

In a statement following the announcement of the indictments, Wallace said, "Today we have taken another step forward in seeking justice for the victims of this crime and for their family members."

Investigators believe the March 16 killing spree started at Youngs Asian Massage near Acworth, where five people were shot, four fatally. Ashley Yaun, 33; Paul Andre Michels, 54; Xiaojie Tan, 49; and Daoyou Feng, 44, died from their injuries.

From there, Long is accused of driving 30 miles to Atlanta, where he again targeted spas, police said.

APD officers were called to a report of a robbery at the Gold Spa on Piedmont Road. Inside, they found three women dead from gunshot wounds. While investigating that incident, officers were informed shots had been fired across the street, at the Aromatherapy Spa. There, investigators found another woman shot to death.

Yong Ae Yue, 63; Soon Chung Park, 74; Suncha Kim, 69; and Hyun Jung Grant, 51, were killed in the Atlanta attacks.

Long was arrested later that night in Crisp County, about 150 miles south of Atlanta. Cherokee police said he admitted to the shootings, telling them he was overwhelmed by a sexual addiction that clashed with his strict religious upbringing.

Willis said loved ones of the Atlanta victims have yet to see Long appear in a Fulton courtroom.

"I don't want them to wait any longer than they possibly have to," Willis said. Late Wednesday, Fulton Superior Court Judge Ural Glanville scheduled Long's arraignment for August 23.

"Robert Long must be prosecuted under the hate crime law," said Michelle Kang, secretary-general of the Atlanta Korean American Committee Against Asian Hate Crimes. "He literally targeted the Asian women. His case will be very meaningful and send a very impactful message to the world."

That will require a full prosecution, Kang said.

"I believe he must be prosecuted, because this will be the example," she said.

- Staff writer Kelly Yamanouchi contributed to this report.


THE STORY SO FAR

Robert Aaron Long was arrested on March 16, the same night he allegedly shot and killed eight people, including six Asian women, at three metro Atlanta spas. He was charged with four counts of murder in both Fulton and Cherokee counties. The Cherokee case is nearing resolution, Fulton District Attorney Fani Willis told the AJC. She did not know terms of the agreement. Willis has said she will seek the death penalty against Long, who also faces hate crime charges in the Fulton shootings. He's scheduled to be arraigned Aug. 23.