Fulton County now Hiring Poll Workers for the 2021 General Municipal and Special Election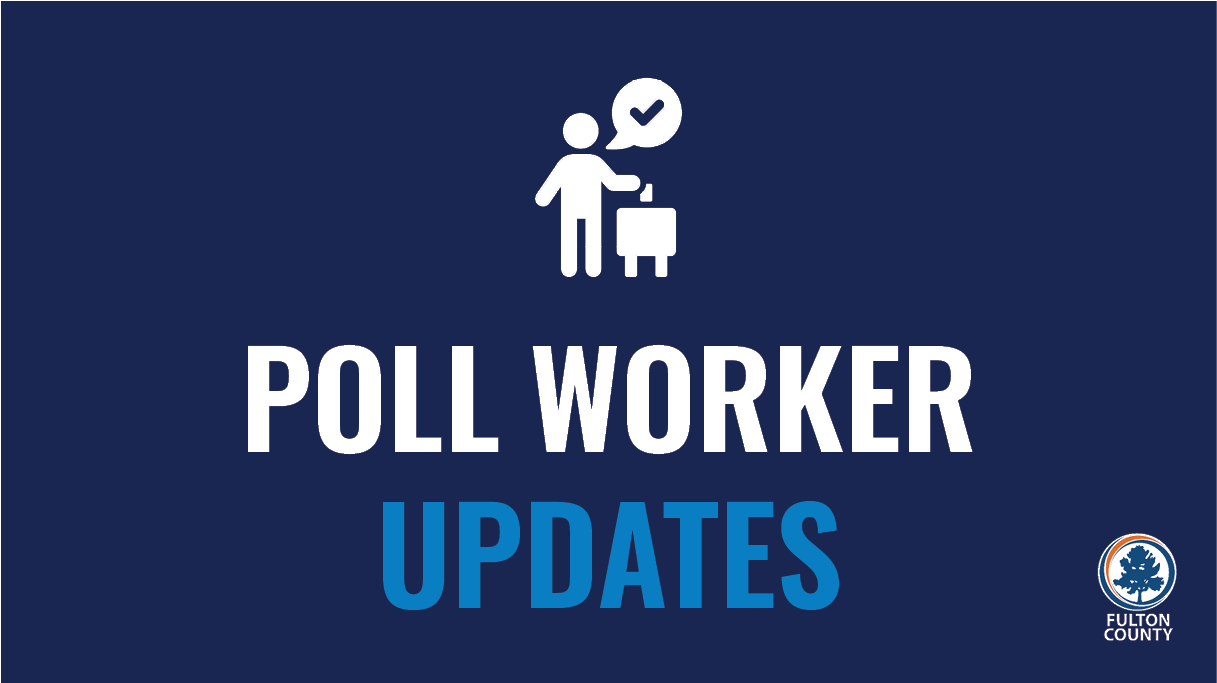 Fulton County now Hiring Poll Workers for the 2021 General Municipal and Special Election
In-person training for Poll Workers begins August 24, 2021
Fulton County is now hiring poll workers for the November 2, 2021 General Municipal and Special Election. A total of more than 2,052 poll workers will be needed for this election, which will include municipal and school board elections, as well as elections for E-SPLOST and TSPLOST. Fulton County will need 300 to 400 Poll Workers to work at its 259 polling locations on Election Day.

To be a poll worker you must:
• Have a willingness to serve
• Be at least 16 years of age.
• Be willing to work from 5 a.m. to 8:30 p.m. on Election Day (9:30 p.m. in the City of Atlanta)
• Read and write English
• Have reliable transportation
All poll workers will attend in-person training. Training begins August 30.

Poll workers will receive the following rate of pay for their Election Day service as well as an additional $30 to attend training:
• Dual Managers - $275
• Chief Managers - $250
• Assistant Managers - $200
• Clerks - $175
To apply to be a Fulton County poll worker, please complete the online application. For more information, contact 404-612-5090.