Commissioner Arrington to Host District Dialogues on Housing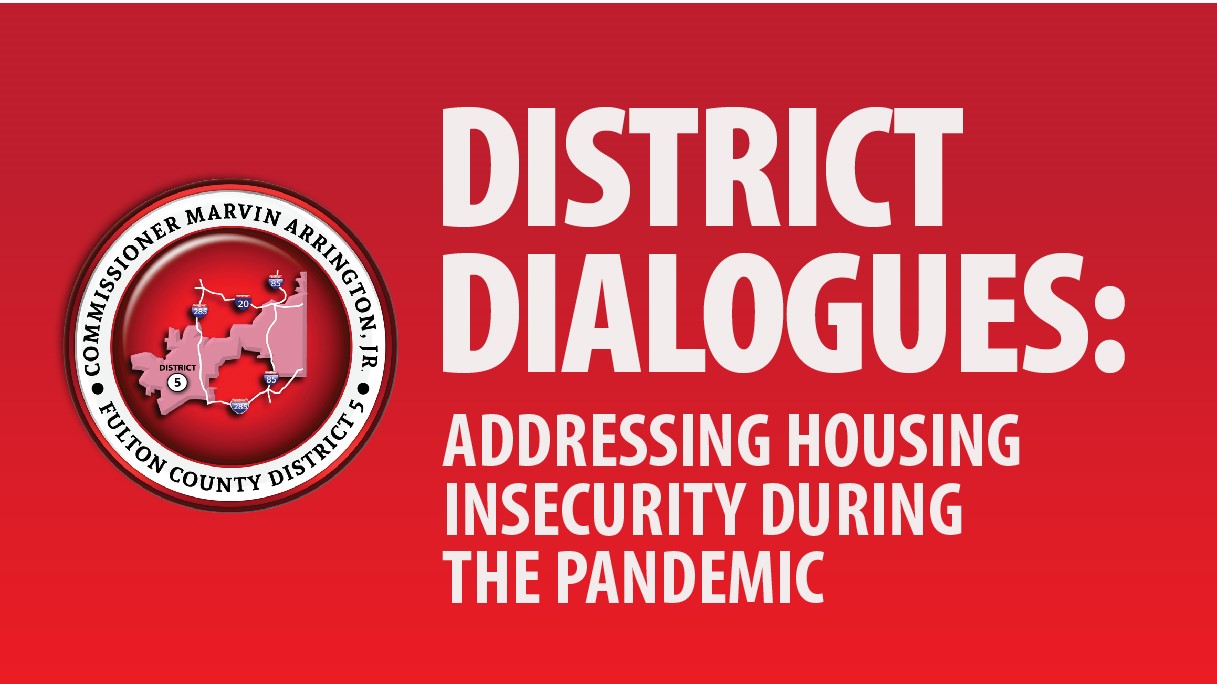 Commissioner Arrington to Host District Dialogues on Housing
District 5 Commissioner to discuss the pandemic's impact on housing insecurity
Fulton County District 5 Commissioner Marvin S. Arrington, Jr. will host a virtual District Dialogues town hall to discuss housing insecurity brought on by the COVID-19 pandemic. The event is scheduled for September 9, 2021 from 6 p.m. to 7 p.m. The event will be viewable on the Fulton Government Television (FGTV) YouTube page.
View flyer for event.
"The public health crisis not only revealed many of the communities struggling with health disparities, but it also highlighted how many families are just one paycheck away from both joblessness and homelessness," says District 5 Commissioner Marvin S. Arrington, Jr. "We hope to show residents that there are options to help them stay in their homes despite the difficulties caused by the pandemic."
Fulton County residents will have the opportunity to talk to Fulton County leadership directly about the relaunch of the Emergency Rental Assistance Program (ERAP) and receive important information about assistance available to homeowners and renters from the State of Georgia as well. Presenters will include Georgia State House Representative Kim Scofield and Brenda McGee, the HomeSafe Georgia Director with the Georgia Department of Community Affairs.
Residents who wish to submit questions for public comment can send those to
fulton.communication@fultoncountyga.gov
. Those wishing to view the town hall will be able to watch it at
https://www.youtube.com/FultonGovernmentTV
.