Fulton County Arts And Culture Announces New Study On Accessibility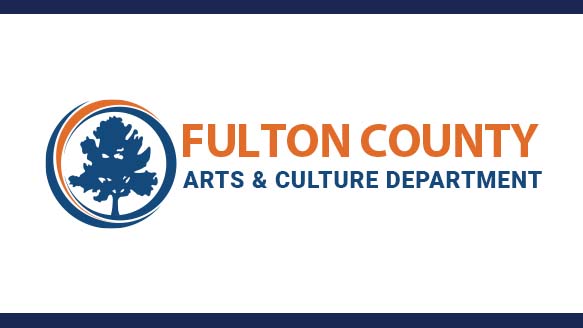 Fulton County Arts & Culture Announces Performing Arts And Disability Study
The FCAC announces a county-wide performing arts study for artists and audiences with disabilities.
The Fulton County Board of Commissioners approved a first-of-its-kind study on accessibility for individuals with disabilities in utilizing performing arts facilities and assisting in developing best practices for engaging artists with disabilities in facilities across Fulton County.
FCAC becomes one of the nation's first organizations to conduct a study to assess opportunities for individuals with disabilities to fully utilize arts facilities in Fulton County as members of the audience, employees, and performers. Through a $40.000 Art Works Grant, awarded by the National Endowment for the Arts (NEA) in 2019, the study will develop recommendations that will impact programming, employment, outline facility upgrades and renovation plans. Fulton County will match funding through staff hours, stakeholder volunteer hours, and in-kind donations of venues and services.
"We are excited at the opportunity to use NEA funding to create a study which will better equip and strengthen cultural assets in Fulton County for artists and patrons with disabilities," said David Manuel, Director, FCAC. "We look forward to working with the Sizemore Group, and we are very appreciative of the support of community partner Myrna Clayton, with SHOWAbility, for her efforts in helping this important initiative move forward on behalf of Fulton County residents."
The Fulton County has awarded Fulton County-based design firm, the Sizemore Group, to lead the study, and FCAC will partner with the Fulton County Department of Diversity and Civil Rights Compliance (DCRC) to provide guidance on the development of the study.
"DCRC is thrilled to partner on this project with the Fulton County Arts Department and advance access to arts public spaces for artist and art enthusiast alike, said Niger Thomas, Director, DCRC. "We are a dedicated ally of the disability community, and we know the need to ensure Arts for all has never been more urgent."
The grant was conceived by SHOWAbility (formerly known as ABEL 2) executive director Myrna Clayton. In 2018, ABEL 2 brought its idea to FCAC and assisted with developing the grant awarded to Fulton County. The group has continued to work with the Department of Arts & Culture to move the study towards reality.