Logic and Accuracy Testing of Voting Equipment to Begin for the November 2, 2021 Municipal General/Special Election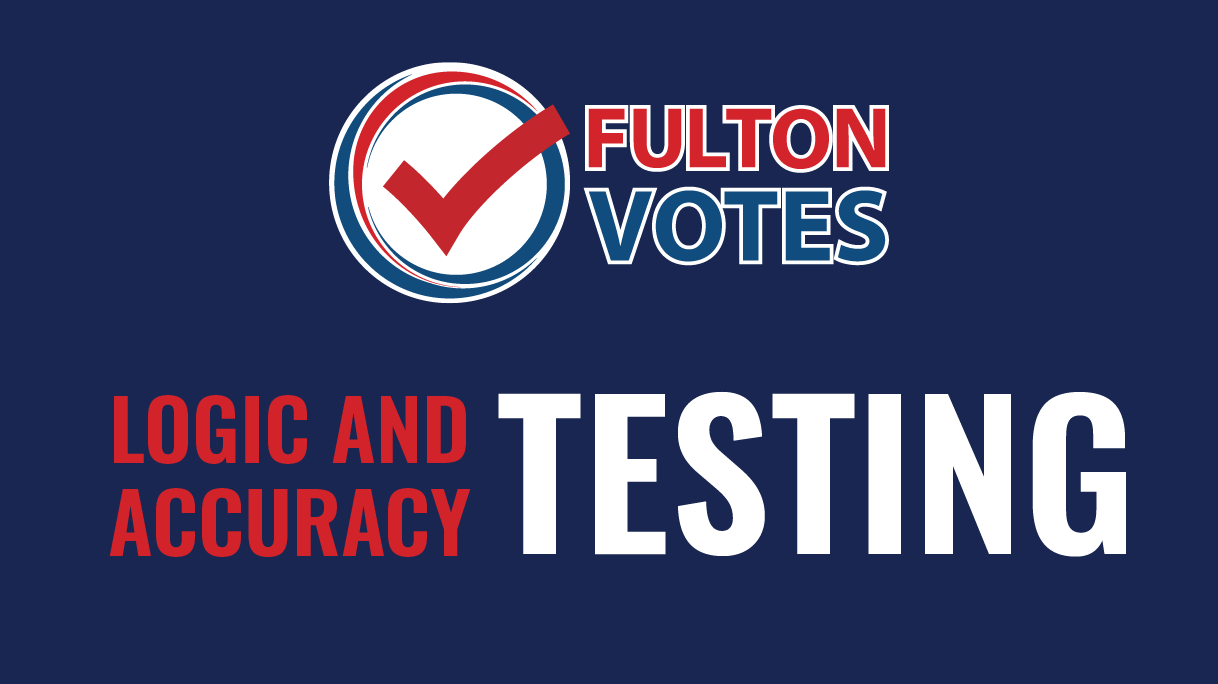 Logic and Accuracy Testing of Voting Equipment to Begin for the November 2, 2021 Municipal General/Special Election
Logic and Accuracy (L&A) Testing of Fulton County's voting system will begin on Friday, September 24, 2021, at 10 a.m. for the upcoming November 2, 2021 Municipal General/Special Election.
L&A will be conducted at the Elections Preparation Center located at 1365 English St NW # A, Atlanta, GA 30318.
"This is an open process in which members of the public and the media are welcome to observe as we test processes for accuracy of the tabulation of votes," said Fulton County Department of Registration and Election Director Richard Barron. "The goal is to demonstrate the department's goal of transparency. Through logic and accuracy testing, Fulton County is working to ensure that all voting equipment that will be used in the upcoming election functions properly."
Logic and Accuracy Testing is a collection of pre-election procedures that insure that the voting equipment and ballots to be used in an upcoming election can properly display the ballot, collect votes, and tabulate results. Before every election, the Fulton County Department of Registration and Elections tests the voting system's vote counting software through sample ballot-casting exercises to verify if votes are correctly tabulated and recorded. The process is performed in two phases:
The focus during the first phase is on votes marked on the Ballot Marking Devices (BMDs). Each vote is recorded by running the ballots through the scanners, which are connected to the vote counting system. The vote counting system then reads voting marks within a predetermined space on the ballot and records them. This phase is passed only when there is a perfect match between the votes cast and the predetermined test results.
Phase two focuses on the traditional paper ballot voting. After being marked in a predetermined pattern, the ballots are then scanned to verify that the votes cast match the patterns on the ballots. This phase is completed only when there is a perfect match between the test votes cast and the predetermined test results.


Equipment for every Polling Site, including Ballot Marking Devices, Polling Pad, and Printers, will also undergo function testing to ensure that the equipment operates properly. Equipment storage will also be located at 3717 Wilson Road Suite 200 Hapeville Georgia 30354.
This testing process also confirms that the equipment is loaded with the correct system software and firmware, as certified by the Georgia Secretary of State. Upon successful completion of L&A and function testing, all equipment will be ready to be delivered to each assigned polling site in time for early voting and the November 2 Election.