Fulton County Board of Health to Offer Free Breast Cancer Screenings at County Health Centers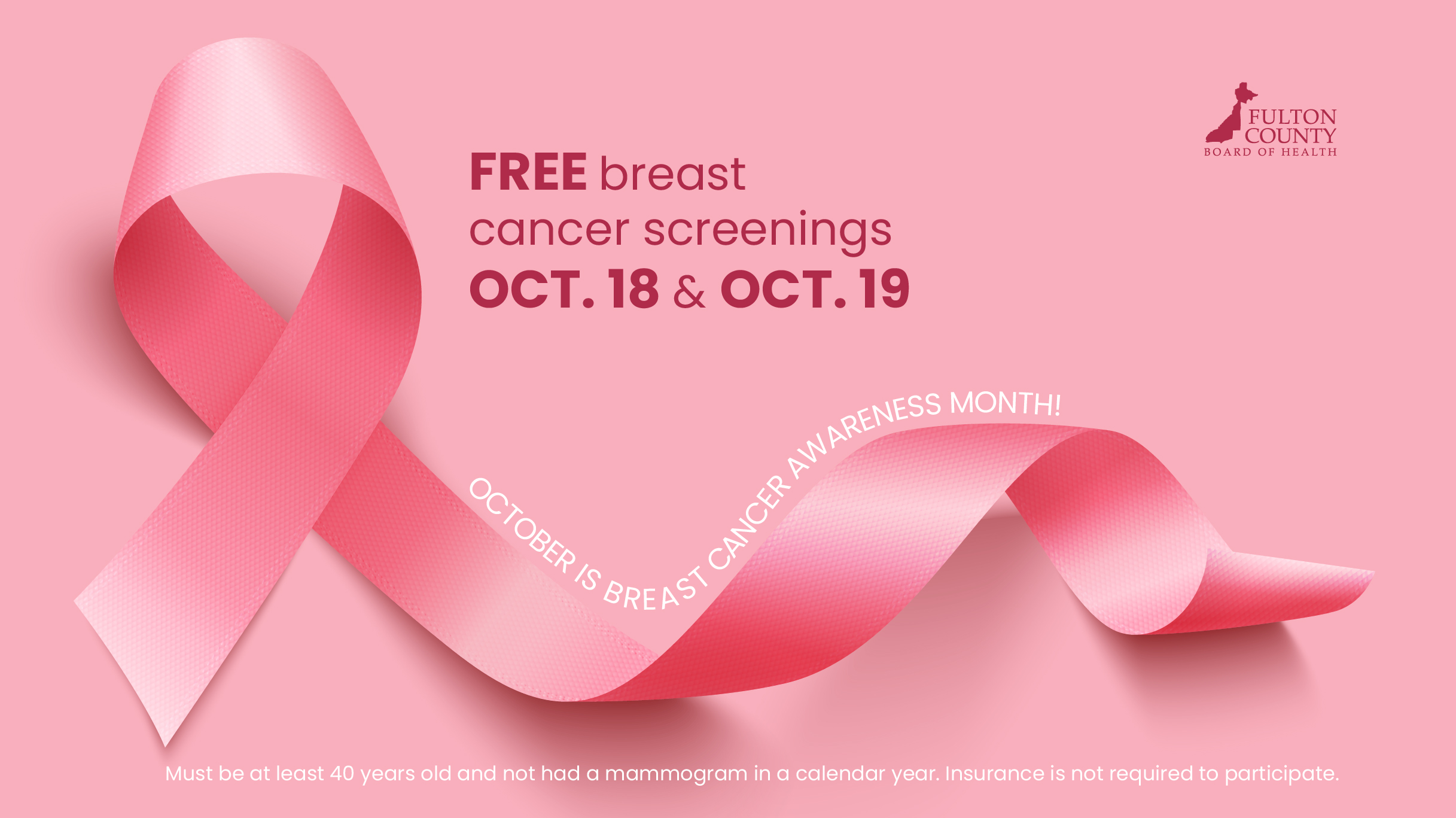 Fulton County Board of Health to Offer Free Breast Cancer Screenings at County Health Centers
Screenings available on October 18 and 19 in Adamsville and College Park
As part of observances of Breast Cancer Awareness Month and as part of its ongoing commitment to encourage early detection and treatment, the Fulton County Board of Health will offer free breast cancer screenings over a two day period at two of its regional health centers. The screenings will take place on October 18 and 19 from 8:30 a.m. to 4 p.m. at the following locations:

Adamsville Regional Health Center
3700 Martin Luther King Drive, S.W.
Atlanta, Georgia 30331

College Park (Willie J. Freeman) Regional Health Center
1920 John Wesley Avenue
College Park, Georgia 30337

Those seeking the screenings should be at least 40 years old and not had a mammogram in at least a calendar year. Insurance is not required to participate. Those seeking more information or attempting to schedule an appointment should contact the Breast & Cervical Cancer Program at (404) 612-1649 or (404) 613-1581.