Fulton County to Host Cyber Security Summit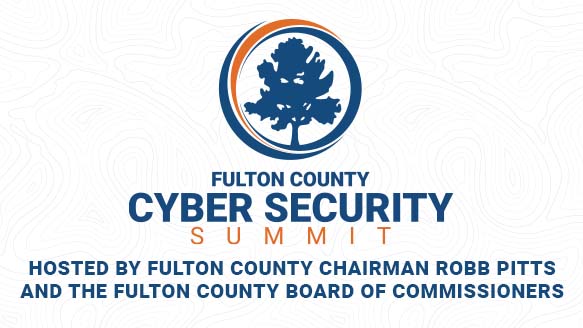 Fulton County to Host Cyber Security Summit
The theme of the 2021 Summit will focus on managing effective and safe cyber security within governmental entities.
Fulton County is gearing up to present its first conference on cyber security. County officials announced that the Fulton County Cyber Security Summit, will be held October 21-22, 2021 at the Central Library in downtown Atlanta. The two day summit will serve as a resource to educate participants on how to manage cyber security for governmental entities.
"Technology is an important part of our day-to-day life and business," said Fulton County Chairman Robb Pitts. "In today's technological environment, we know that things can at times be uncertain. In fact, every online connection is an opportunity for a hacker or scammer to gain access. This Summit will not only serve as a resource on how to identify said threats, but how to avoid or alleviate them."
The Fulton County Cyber Summit will be an event where intelligence analysts, network defenders and cybersecurity leaders come together to discuss the ever growing cyber threat landscape, and how they are working to be proactive and persistent to fight any and all threats. Speakers will include Chad Hunt of the Federal Bureau of Investigation (FBI) and Cybersecurity and Infrastructure Security Agency (CISA) leader Joye Purser.
Throughout the Summit, participants will be able to attend several sessions such as:
• Regional Cyber Security Trends regarding Governmental Entities
• Strategies to alleviate cyber threats/risk to the public sector
• Securing a Remote Workforce
The Summit will explore intelligence-led security help participants understand the often blurred lines between the physical and digital environments.
For more information or to register, visit our website.