Georgia Low Income Home Energy Assistance Program LIHEAP Launch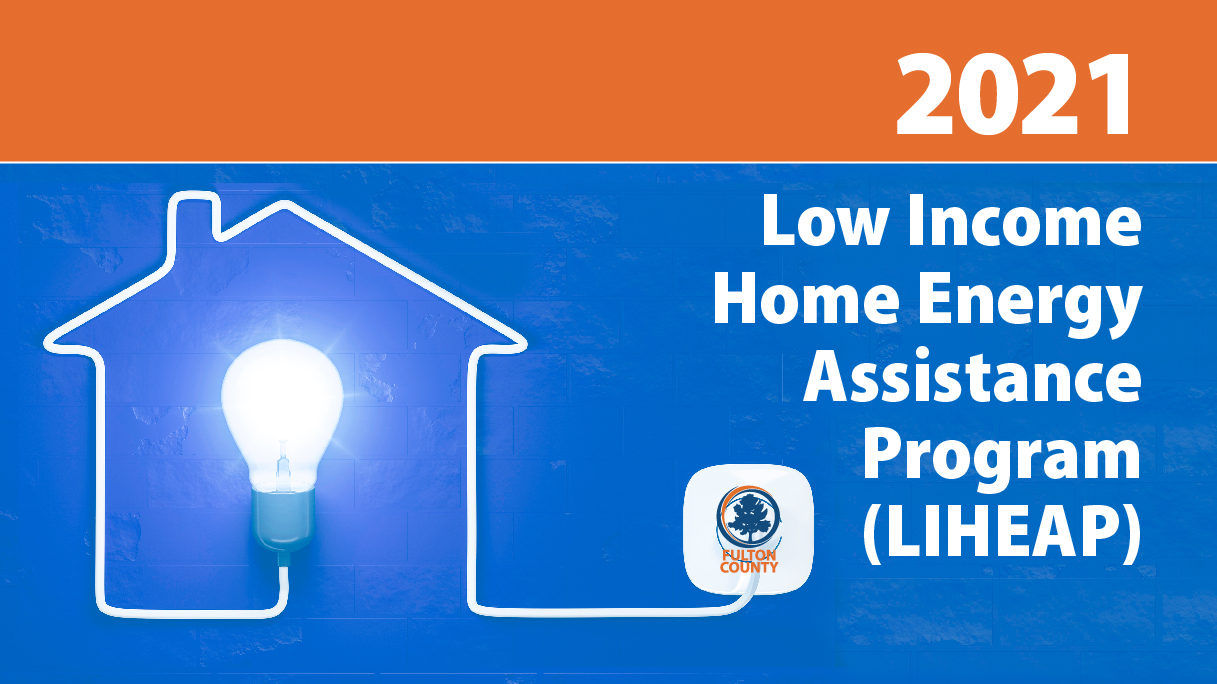 Fulton County Senior Services to Launch the Georgia Low Income Home Energy Assistance Program (LIHEAP) Wednesday, November 3, 2021
The Georgia LIHEAP provides seniors with energy bill payment assistance and energy crisis assistance
The Fulton County Department of Senior Services in collaboration with the Fulton Action Community Action Authority (FACCA) will launch the Georgia Low Income Home Energy Assistance Program (LIHEAP) on Wednesday, November 3, 2021 to aid eligible seniors age 65-years-old and above, homebound, and individuals with life-threatening circumstances.

The Georgia Low Income Home Energy Assistance Program (LIHEAP) is a federally-funded program that helps low-income households with their home energy bills. Through this program, eligible Fulton County residents may apply for financial assistance, energy crisis assistance, and long-term, low-cost residential weatherization assistance.

To qualify for help, applicants must meet the following requirements:
U.S. citizen or legally admitted immigrant
Households must be at or below 60% of the area median income
Have full responsibility for paying the cost of energy bill, or primary home heating source
Fulton County Seniors who participate or have family members who participate in other benefit programs such as SNAP, SSI, or TANF may be automatically eligible for this program.
Fulton County Senior Services will process 400 applications on a first-come, first serve basis, from 10:00 a.m. – 2:00 p.m., at the following four Senior Multipurpose Facilities:
November 3rd, 4th, 2021

Harriett G. Darnell Senior Facility

677 Fairburn Rd NW, Atlanta, GA 30331

404-613-8580
November 5th, 9th, 2021

Dorothy C. Benson Senior Facility

6500 Vernon Woods Drive, NE., 30328

404-613-4900
November 10th, 16th, 2021

H. J. C. Bowden Senor Facility

2885 Church St, East Point, GA 30344

404-613-6131
November 17th, 18th, 2021

Helene S. Mills Senior Facility

515 John Wesley Dobbs Ave., N.E., Atlanta, 30312

404-613-5820
Reservations are not required; however, seniors are encouraged to contact a multipurpose center near them for application information. Additionally, if seniors and/or their caregiver are unable to make a time/location near them, they may visit any multipurpose center during the designated times to complete their application.
For more information about ongoing programs and services for seniors, and a list of centers near you, please visit: https://www.fultoncountyga.gov/inside-fulton-county/fulton-county-departments/senior-services/senior-centers or call the STARline at 404-613-6000.