Fulton County Department of Public Works to Host Virtual Fighting FOG Workshop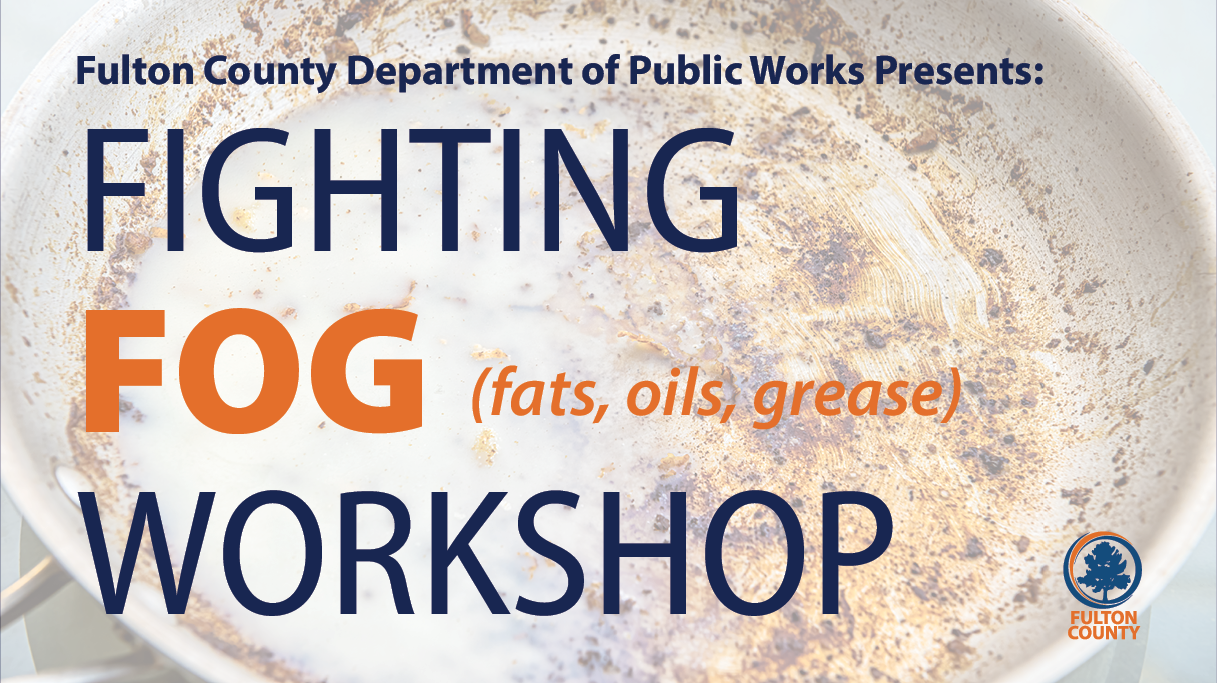 Fulton County Department of Public Works to Host Virtual Fighting FOG Workshop
FOG stands for Fats, Oils and Grease, all of which can severely damage your sanitary sewer system. During the holiday season, Public Works is more likely to see an uptick in sanitary sewer overflows as a result of increased FOG consumption. Fulton County residents are invited to attend this free, hour long virtual workshop about how every day choices can prevent fats, oils, and grease blockages in your home.
Registered participants who attend this workshop shall receive a free Fulton County FOG prevention kit courtesy of the Fulton County Department of Public Works, while supplies last.
Wednesday, November 17, 2021

To register to attend, please complete the short registration form by Monday, November 15, 2021.
https://forms.gle/Xv8tWnAMTKyjvXL16
.