Dates Announced for the Upcoming November 30, 2021 Runoff Special Election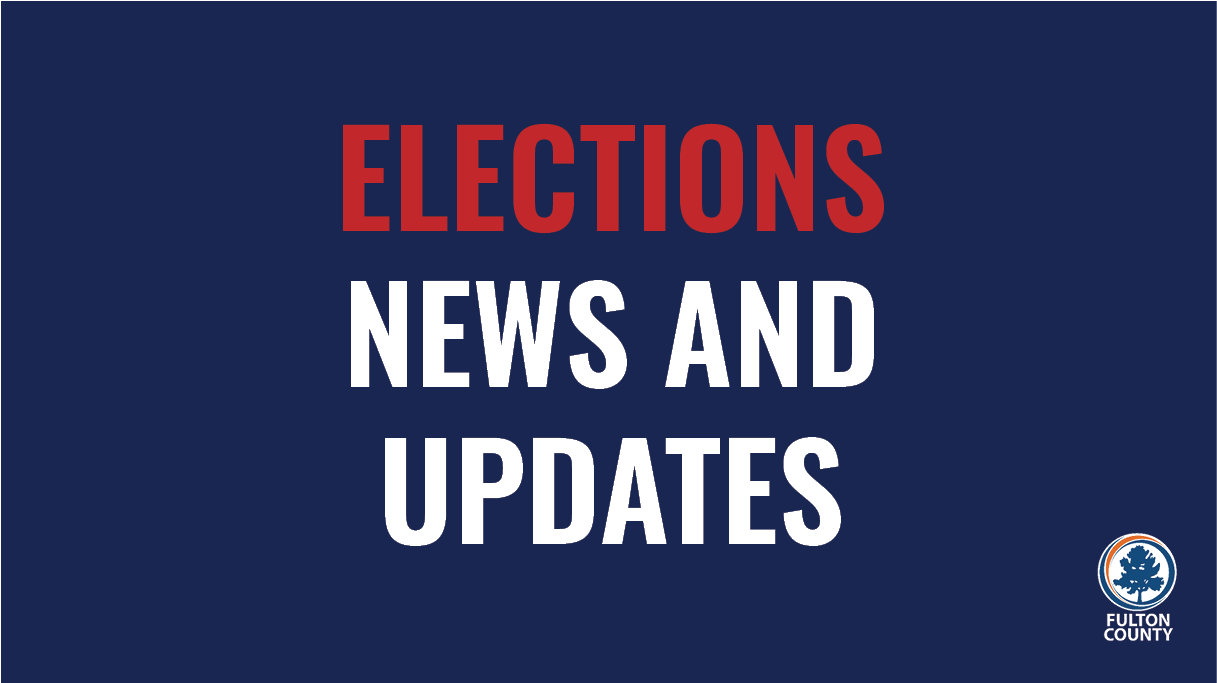 Dates Announced for the Upcoming November 30, 2021 Runoff Special Election
The Fulton County Department of Registration and Elections announces that residents will have 8 days to cast their ballot.
The early voting period for the November 30, 2021 Runoff Special Election will be from Wednesday, November 17 – Wednesday, November 24, 2021. Fulton County will have 16 polling sites available during this 8 day period. Hours are 9 a.m. until 6 p.m. daily, including weekends.
Residents will be able to vote at the following Early Voting locations:
Adams Park Library

2231 Campbellton Road, SW, Atlanta, Ga. 30311
Buckhead Library

269 Buckhead Avenue, NE, Atlanta, Ga. 30305
C.T. Martin Natatorium Recreation Center

3201 Martin Luther King Jr. Dr., Atlanta, Ga. 30311
Chastain Park Recreation Center

140 Chastain Park Avenue, Atlanta, Ga. 30305
East Roswell Branch Library

2301 Holcomb Bridge Road, Roswell, Ga. 30076
Gladys S. Dennard Library at South Fulton

4055 Flat Shoals Road, Union City GA 30291
Metropolitan Library

1332 Metropolitan Parkway, Atlanta, Ga. 30310
Milton Library

855 Mayfield Road, Milton, Ga. 30009
New Beginnings Senior Center

66 Brooks Drive, Fairburn, Ga. 30213
Northside Library

3295 Northside Parkway, NW, Atlanta, Ga. 30327
Northwest Branch at Scotts Crossing

2489 Perry Boulevard, NW, Atlanta, Ga. 30318
Ponce De Leon Library

980 Ponce De Leon Ave NE, Atlanta, Ga. 30306
Roswell Branch Library

115 Norcross Street, Roswell, Ga. 30075
South Fulton Service Center

5600 Stonewall Tell Road, College Park, Ga. 30349
Southwest Arts Center

915 New Hope Road, SW, Atlanta, Ga. 30331
Wolf Creek Library

3100 Enon Road, SW, Atlanta, Ga. 30331
Early voting will end on Wednesday, November 24, 2021. The voter registration deadline for the November 30 election was October 4.
For more information, visit our website
www.fultoncountyga.gov/voteearly
or download the free Fulton Votes mobile app for Android or Apple devices.