Fulton County Senior Services to Provide Eligible Seniors with Home Delivered Meals and Caregiver Support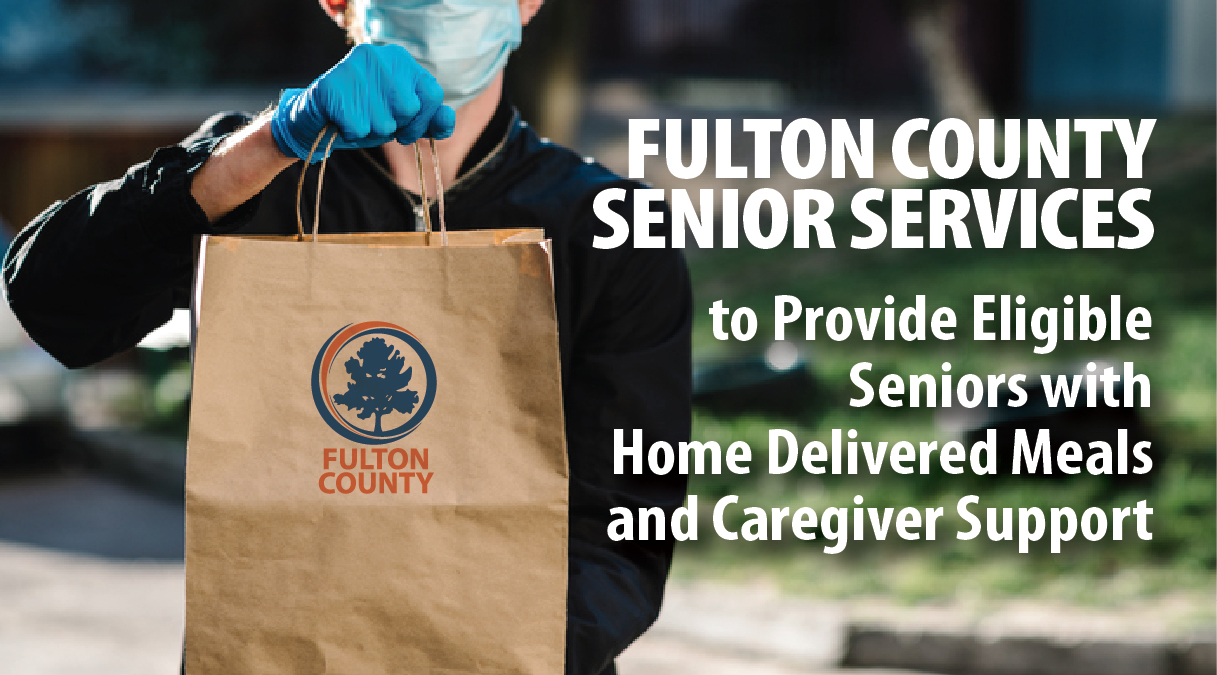 Fulton County Senior Services to Provide Eligible Seniors with Home Delivered Meals and Caregiver Support
The Fulton County Department of Senior Services was recently awarded funding from the Atlanta Regional Commission (ARC) to provide seniors age 60-years-old and above and eligible household members with home delivered meals.

Through this program, participating seniors will receive a nutritional assessment, health screening, counseling, and health education. In addition, the program also accommodates therapeutic diets as determined by a physician. This home delivery meal program is expected to reach senior residents and eligible household members who have experienced a significant COVID-19 impact. As such, meal services will be delivered on a need-basis.

"This is an exciting opportunity for the Fulton County Department of Senior Services to collaborate with community partners to reach one of the most vulnerable groups in our county," said Dr. Pamela Roshell, Fulton County Chief Operating Officer, Health, Human Services & Public Works. "COVID-19 has severely impacted food access within our communities; with the new funding, we are delighted to offer this service to county seniors during these difficult times."
Fulton County Senior Services plans to enroll approximately 260 senior residents through this program, which is scheduled to run through the end of June 2022.
Fulton County's latest initiative is in response to the emerging need to enhance senior nutrition options and decrease food insecurity. Funding is made possible by ARC through the Consolidated Appropriations Act.
Additional funding has also been provided by ARC for caregiver supportive service for homebound seniors with cognitive decline. Through this service, a companion will visit the resident's home once a week to sit with the resident, keep him company, and relieve the caregiver for up to two hours. Services will be provided for Fulton County seniors age 60-years-old and above and does not include acute care.
For more information about ongoing programs and services for seniors, please visit: https://www.fultoncountyga.gov/inside-fulton-county/fulton-county-departments/senior-services/senior-centers or call the STARline at 404-613-6000.