Water Payment Service System Upgrade Scheduled For January 26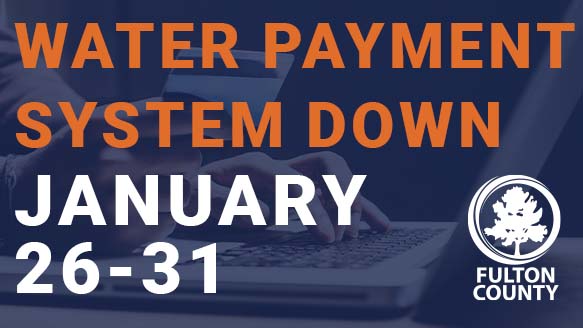 Water Payment Service System Upgrade Scheduled For January 26
Valued Customers:
As part of our ongoing commitment to provide you with reliable, professional, and improved services, we want to inform you that we will be upgrading our Customer Information and Billing System for our Water Payment System. The upgrade is scheduled to take place between Wednesday, January 26, 2022 7 p.m. and Monday, January 31, 2022 8:30 a.m. During the upgrade, system operations and the payment processing services will not be available.

Your water/sewer account will not be assessed any late fees if your payment is late due to the system's down time.

We apologize for any inconvenience this may cause and will utilize our best efforts to limit the upgrade timeframe and impact to our water and sewer account services.

We appreciate your patience and understanding and thank you again for the opportunity to serve you.