Fulton County Board of Health Observes National Black HIV/AIDS Awareness Day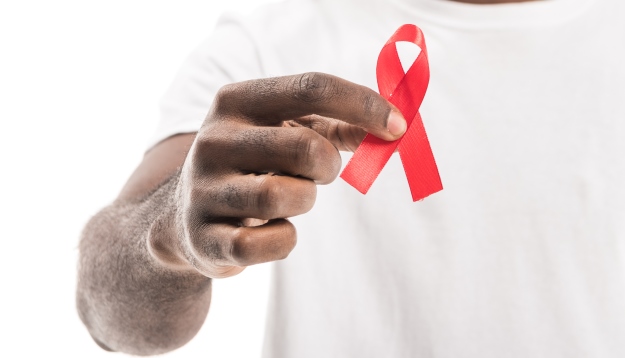 Fulton County Board of Health Observes National Black HIV/AIDS Awareness Day
In observance of National Black HIV/AIDS Awareness Day, Fulton County District Health Director Lynn Paxton, M.D. M.P.H. issues the following community update:

"Public health professionals have long confronted the unique challenges of serving marginalized communities and the health care disparities these communities confront daily. Some inequalities exist because of a long litany of factors ranging from access to insurance to afford adequate care to conditions that disproportionally negatively impact people of color. Certainly, each of these have been factors in confronting the recent COVID-19 pandemic, but the impact of these issues can be seen in a health care crisis that does not occupy the public consciousness in nearly the same way it had in decades past. This crisis involves the persistence of HIV and AIDS in communities of color.

In addition to the factors mentioned above, consider the social stigma still attached to those living with HIV/AIDS. Today, February 7 is National Black HIV/AIDS Awareness Day. It is a chance to highlight a health care crisis that no longer garners the news headlines now dominated by coronavirus yet is still impacting over a million of our friends and neighbors every day. Buried within that staggering number are some harsh realities for African Americans in particular.

Some of the most recent statistics reveal that African Americans account for more than 40 percent of new HIV diagnoses and infections and of women recently diagnosed, more than half are African American. While these numbers highlight the health disparities that disproportionally have taken their toll on people of color, they fail to show several things:
The personal toll HIV/AIDS has on those around us and

The hope for treatments such as pre-exposure prophylaxis (PrEP) that have been proven to improve health outcomes and extend the lives of those living with HIV
And finally, the simple steps that can be taken to prevent HIV.
Our current situation is very different from when I first began my medical career in San Francisco at the start of the AIDS crisis and even from when I worked on the design and execution of the PrEP clinical trials. It is gratifying to see that we are now at a point where PrEP is so effective in preventing HIV that it is a case report when it fails. So, I choose to use this day to look beyond somber and frightening numbers and look toward the hope for African Americans armed with good information and treatment. At the Fulton County Board of Health, our efforts have expanded in recent years to provide each to communities we serve. Our efforts have focused on community educational outreach targeting communities that have seen some of the most severe impacts from HIV to prevent future infections. We continue to take the following steps to combat the virus:
Providing free HIV testing to help people learn their status
Opening the first PrEP Clinic for people without insurance in the state of Georgia
Community education and screenings
Access to no-cost HIV treatment for those who lack the ability to pay
This occasion does not have to be a time to focus on the ravages that HIV has inflicted upon communities of color. Instead, it is a time to redouble our efforts on prevention and treatment for those we serve."