2021-2022 term Youth Commission Induction Ceremony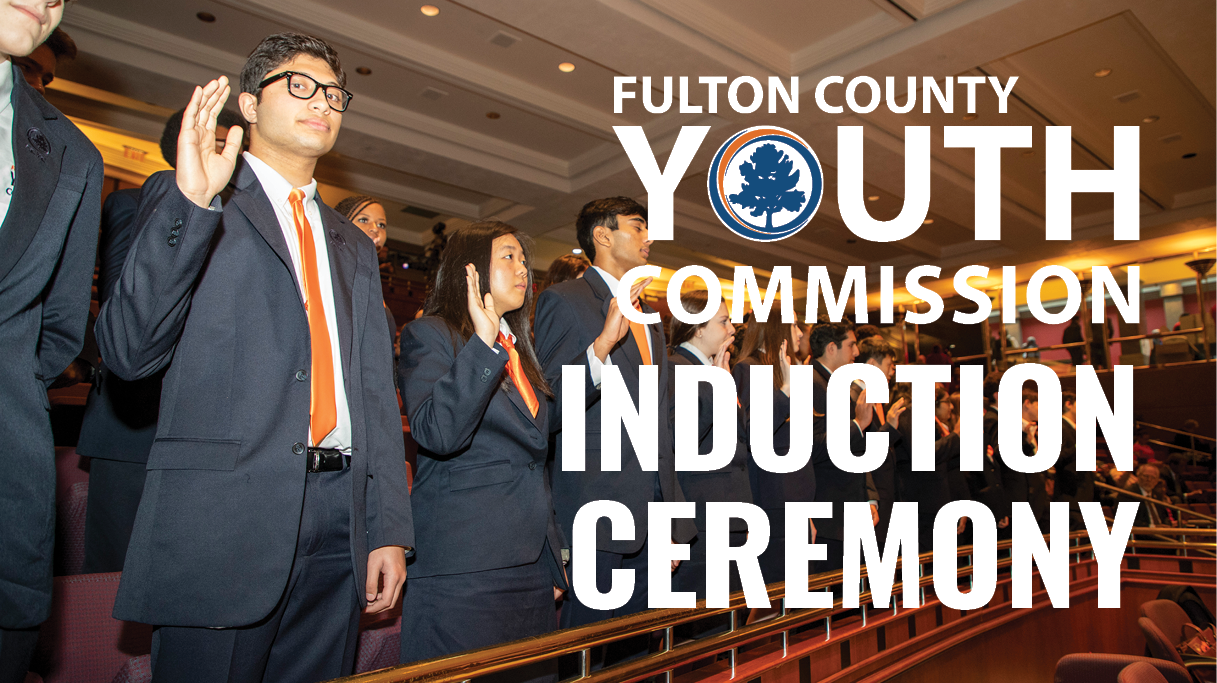 Fulton County's Department of Community Development Announces the 2021-2022 term Youth Commission Induction Ceremony
2021-2022 term Youth Commissioners to be sworn in February 16
The Fulton County Department of Community Development, Youth and Community Services Division is pleased to announce that the 2021-2022 term Fulton County Youth Commission Induction Ceremony is scheduled for Wednesday, February 16, 2022 during the 10:00 a.m. Board of Commissioners meeting in Fulton County Government Center's Assembly Hall, 141 Pryor Street, SW, Atlanta.
Each year, approximately 30 Fulton County students - grades 9-11, are invited to join the Fulton County Youth Commission after a rigorous selection process of essay submissions and interviews. Upon successful completion of the fall term, the Fulton County Board of Commissioners officially inducts each of these students as Fulton County Youth Commissioners.
As a result, these students become official youth representatives as well as informants to their peers, community leaders, and Fulton County departments. Consequently, the 2022 Fulton County Youth Commissioners are also able to provide their peers with an official voice to explore and address the most dynamic concerns facing their neighborhoods, schools, and communities.
Since the program's inception in 1999, the Fulton County Youth Commission has worked diligently to impact policy, programming and legislation relating to children and families. Youth Commissioners participate in community service projects which exposes them to the diverse needs and issues of Fulton County citizens. Keeping this in mind, program participants offer recommendations to the Fulton County Board of Commissioners, school board members, and legislators pertaining to solution-based approaches that combat issues facing today's youth. The program also focuses on minimizing teen violence, drug usage, teen driver safety, and school rivals through life skills trainings and advocacy efforts.
For more information, please contact Reginald Crossley, Coordinator via e-mail at
Reginald.Crossley@fultoncountyga.gov
.