Fulton County Reduces Millage Rate for 2022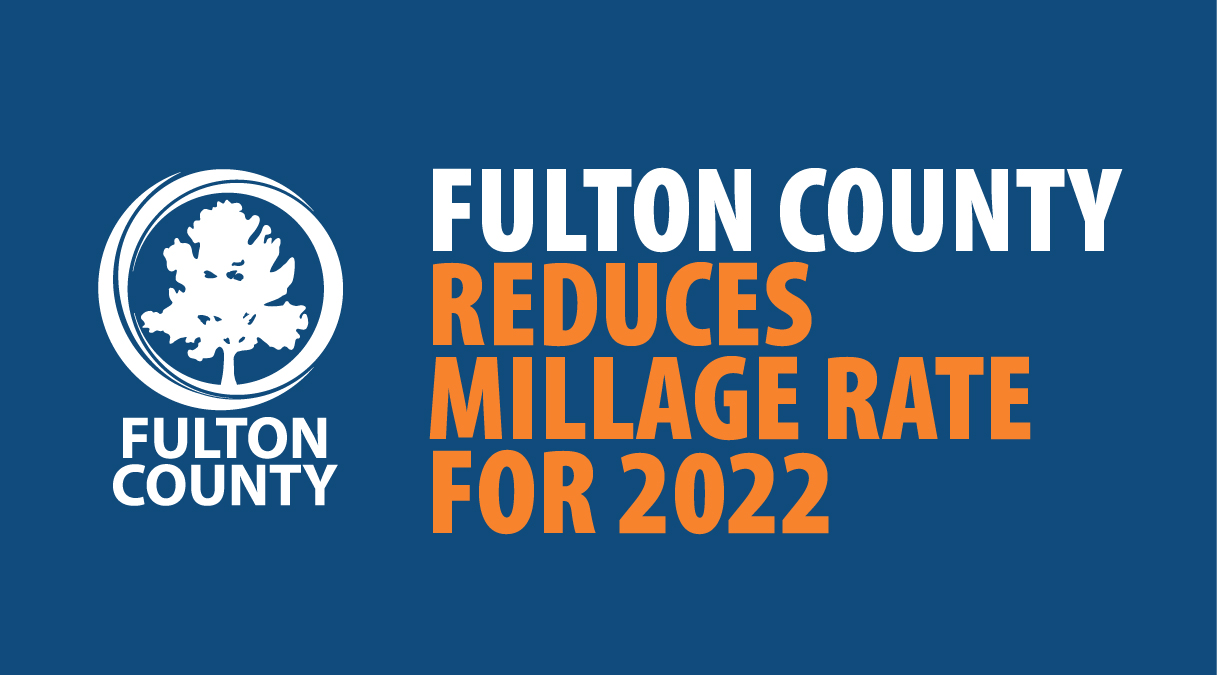 Fulton County Reduces Millage Rate for 2022
On Wednesday, August 17, 2022, the Fulton County Board of Commissioners voted to reduce the General Fund millage rate for 2022 to 8.87 mills, a full rollback reduction from the current rate of 9.33 mills. Since 2017, the Board has voted to reduce its General Fund millage rate by 2.19 mills.

As a result of the Board's actions, property owners whose values stayed the same from 2021 to 2022 will see a reduced bill for the Fulton County portion of their property taxes.

"Fulton County has a strong track record of property tax relief," said Chairman Robb Pitts. "In these challenging economic times, our taxpayers need that relief now more than ever."

"By supporting my motion to establish the revenue neutral millage rate, the Board of Commissioners has shown our recognition of the struggles many Fulton County citizens are facing today," said Vice Chair Liz Hausmann. "We owe it to our taxpayers to not add to those burdens during this period of record inflation. The millage rate rollback to revenue neutral, along with the 3% floating homestead, which has been in place since 2005, should offer protection from large increases in the Fulton County portion of property tax bills."

Property tax bills will be mailed to all property owners later in 2022.