The Fresh Mobile Market is Preparing for its Fall Run through Fulton County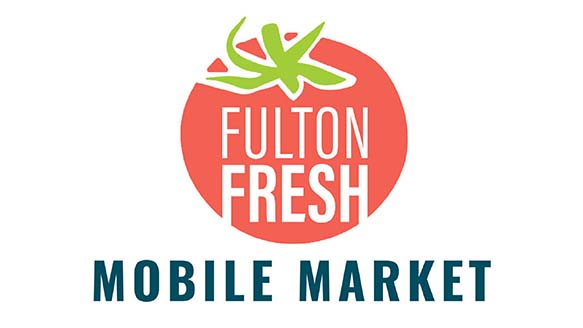 The Fresh Mobile Market is Preparing for its Fall Run through Fulton County
The Fresh Mobile Market is Preparing for its Fall Run through Fulton County
The mobile market will travel through the county for 5 weeks this fall.
The Fulton County Fresh Mobile Market is getting ready to hit streets this fall to offer good nutrition and nutritional education to residents around the county. The Fulton Fresh Mobile, which will be packed with fresh-grown fruits and vegetables will roll through Fulton communities this fall for five weeks from October 18 to November 17, 2022.
The Fulton Fresh Mobile Market was created to educate residents living in communities designated as "food deserts" on the importance of fresh and in-season produce. Every week, attendees will participate in a 30–45-minute UGA Fulton County Cooperative Extension nutrition education and food demonstration and will then be given a free bag of in-season produce from our mobile market to take home and prepare.
The free produce will be given to individuals who arrive to the nutrition class no later than ten minutes after it begins. Participants will be served a total of 5 times during the Fall season. Location stops will be selected through an application process and the agency contact will assist in the set up and advertising of the mobile market stop. Priority will be given to those living in food deserts. To apply,
visit:
https://docs.google.com/forms/d/e/1FAIpQLSdWw93af35zm7VDy9F29wlguUKbOCxpzm7O0Z3r3x5Ss
oqhCQ/viewform?usp=sf_link
To learn more about food deserts, visit:
https://www.ers.usda.gov/data-products/food-access-research-atlas/go-to-the-atlas.aspx
or
https://performance.fultoncountyga.gov/stories/s/Access-to-Healthy-Foods-Analysis/b5hqp75b/
The point of contact is responsible for marketing the five-week session and must be present at all sessions. Agencies that have been selected in the past may apply again but will go through the same rubric and interview process as every other agency that is interested and applies by the deadline.
Please submit the application by September 16, 2022 no later than 5 p.m. For more information or
questions contact Shirley Dodd at shirley.dodd@fultoncountyga.gov or 404-613-4935.