Fulton County Announces Funding Opportunities for the 2023 Contracts for Services Arts Funding Cycle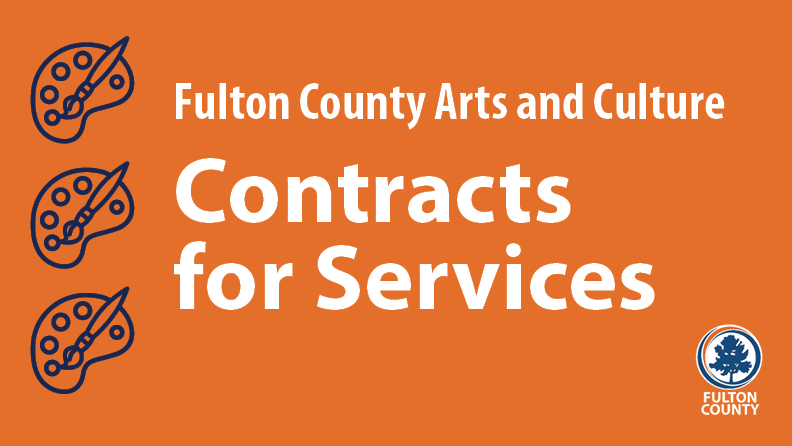 Fulton County Announces Funding Opportunities for the 2023 Contracts for Services Arts Funding Cycle
The application deadline is Wednesday, December 21, 2022.
The Fulton County Department of Arts & Culture is pleased to announce funding opportunities for the 2023 Contracts for Services (CFS) funding cycle. Funding awards ranging from $1,000 to $50,000 are available for Fulton County based artists, non-profit arts, organizations, non-profit cultural institutions, colleges and universities, schools, municipalities, and community based non-profit organizations in the form of essential project support.

Each year, Fulton County invests in the arts community to ensure that Fulton County residents enjoy a wide array of art experiences.

"The goal is to increase access to cultural enrichment for our residents and provide resources for artists to thrive in a challenging economy," said Arts & Culture Director David Manuel. "Our program mission is to not only provide accessibility for all County residents, but to also search for opportunities to expand cultural opportunities throughout Fulton County."

The Contracts for Services (CFS) Program provides unrestricted general operating and project support to nonprofit and tax-exempt organizations, arts & culture organizations, cultural institutions, colleges, and universities, as well as units of government that produce or present ongoing arts programming for the general public. Award recipients present programs that reflect the cultural diversity of the County, captures the imagination of adults, families, and youth, invigorates neighborhood growth, and supports economic development.

The Fulton County CFS team will conduct virtual webinars to review the application process. Webinars are free and open to Fulton County-based organizations and artists and advanced registration is required. First-time applicants and previous applicants who were not awarded in the 2022 cycle are strongly encouraged to attend an application workshop or consult with a CFS staff member prior to submitting an application. Webinar participation and recorded presentations will be available on the Fulton County Arts & Culture website at www.fultonarts.org.
All application components are due Wednesday, December 21, 2022 by 11:59 p.m.
Applications must be completed and submitted through the WebGrants system: http://fulton.dullestech.net.

Deadlines for completed applications and final reports will be strictly enforced. Interested applicants are encouraged to review the program guidelines at www.fultonarts.org and contact CFS staff to verify eligibility. Staff members are available to assist organizations throughout the application process.

For more information, including workshop details and registration, please visit www.fultonarts.org or call 404-612-5780.