Commissioner Arrington to Kick-off 2022 Dads, Daughters, & Dolls Plus Sons Drive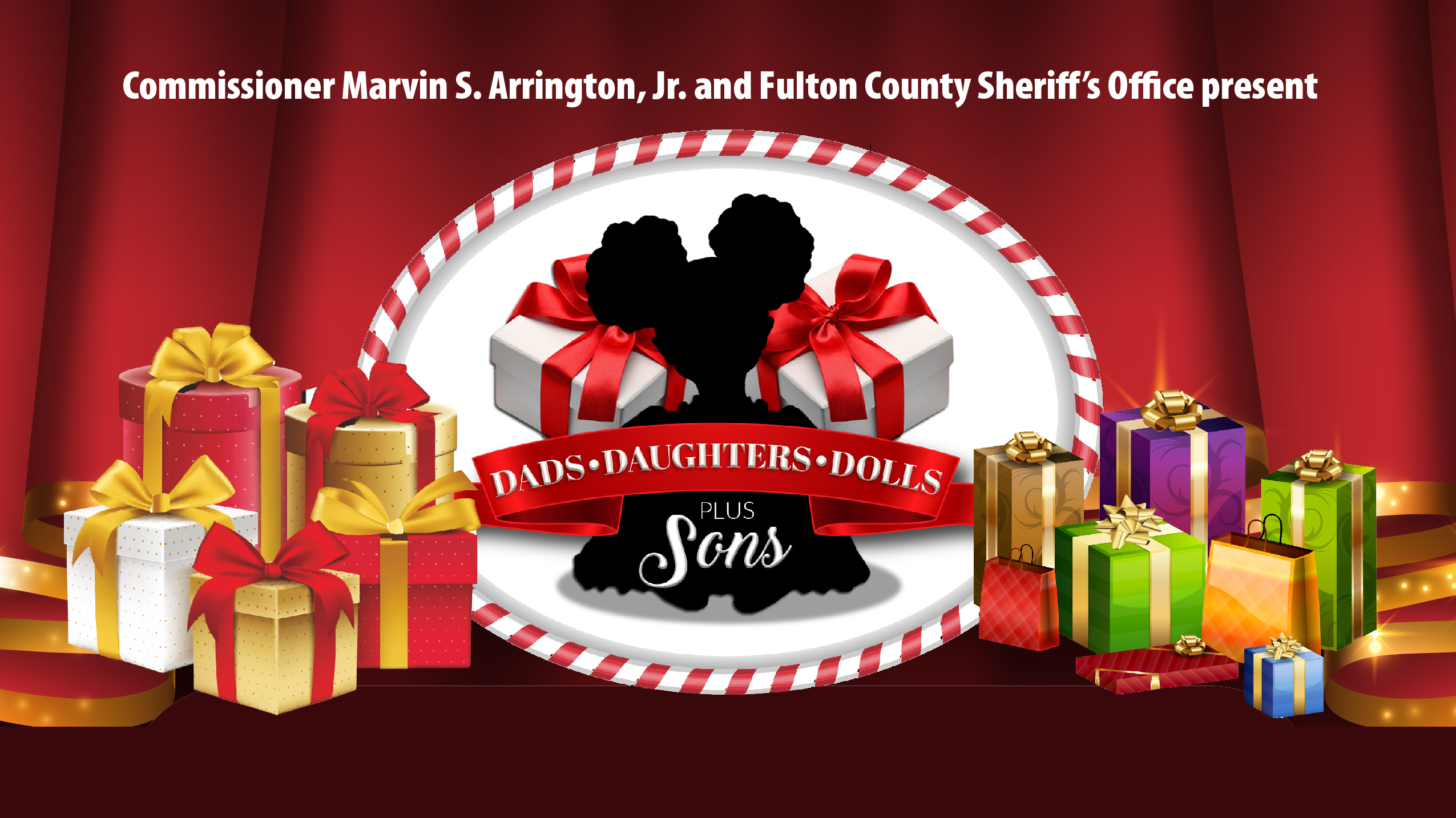 Commissioner Arrington to Kick-off 2022 Dads, Daughters, & Dolls Plus Sons Drive
Annual toy drive will bring holiday cheer to children whose fathers are incarcerated in the Fulton County Jail.
Fulton County District 5 Commissioner Marvin S. Arrington, Jr. is preparing to bring some holiday cheer once again to children around the county. Commissioner Arrington is inviting residents to support the 2022 Dads, Daughters, & Dolls Plus Sons Drive, which begins Monday, November 28.
Commissioner Arrington, in partnership with the Fulton County Sheriff's Office, is working to collect new dolls and other toys for the sons and daughters of men incarcerated in the Fulton County Jail. "People often hear me say that I am the proud father of four beautiful daughters," said Arrington. "As a father, I know firsthand the importance of showing children love. That's why this toy drive is vital. I want these children to feel the impact of their fathers' love far beyond the bars. They need to know that regardless of whether or not their fathers are physically present they are still loved."
"Toy collection for the Dads, Daughters & Dolls Plus Sons toy drive, which kicks off on Monday, November 28, will continue through Friday, December 9, 2022. Participants are asked to contribute toys for children between the ages of 1 and 12 by dropping off donations on weekdays, at the following locations between the hours of 9 AM - 4 PM:
Fulton County Government Center 141 Pryor Street SW Atlanta, GA 30303
Oak Hill Family Center 2805 Metropolitan Parkway SW Atlanta, GA 30315
Fulton County South Service Center 5600 Stonewall Road South Fulton, GA 30349.
In addition to supporting the toy drive, community members are also invited to volunteer to support two drive-thru toy drive. Participants are asked to RSVP to receive information regarding pick-up times and the drive-thru locations. Participants will need to show photo ID to pick up gifts.
To sign up to volunteer go to: https://sw2022ddds.eventbrite.com and/or https://se2022ddds.eventbrite.com.