Fulton County Arts & Culture Announces Artist Residency at Public Art Futures Lab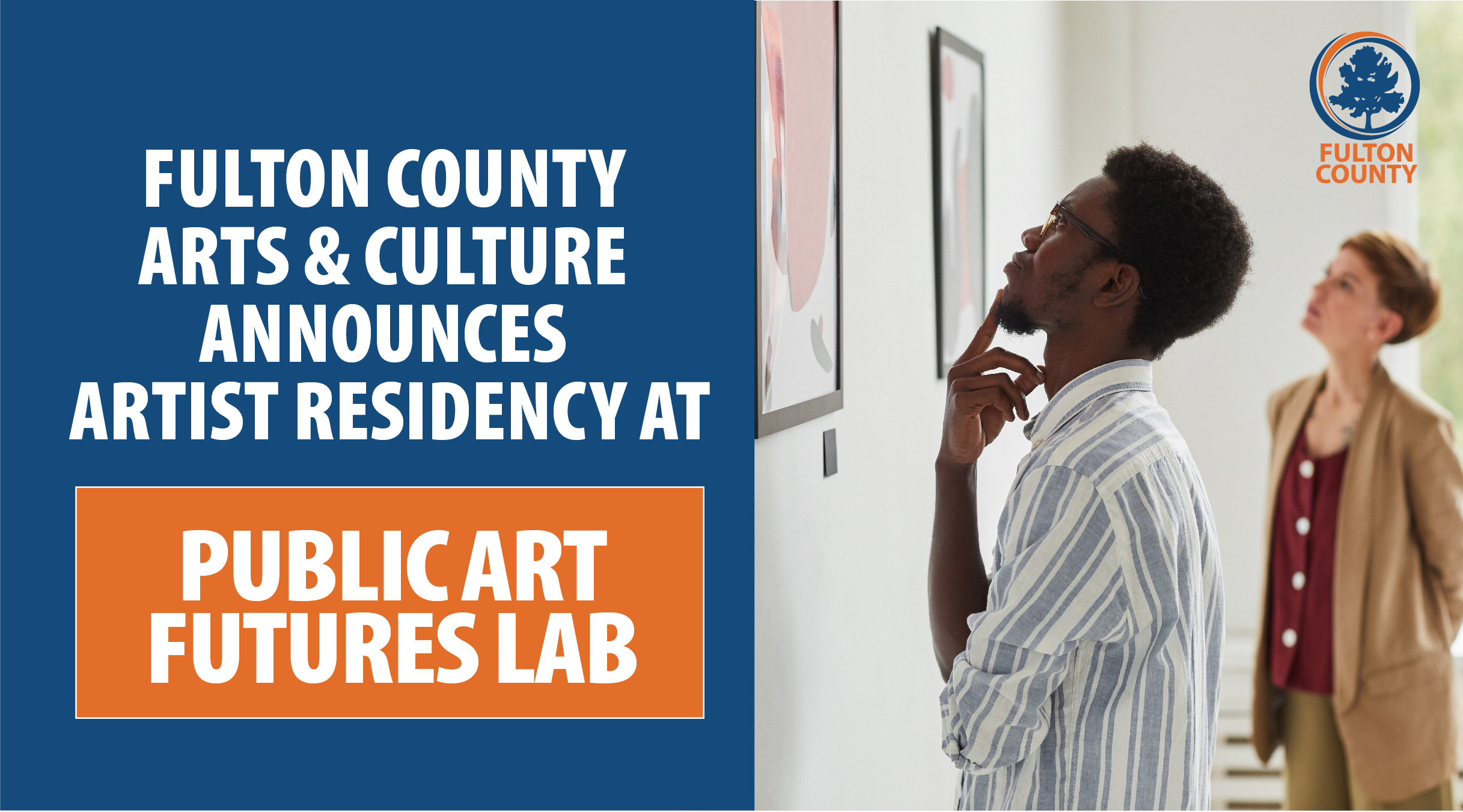 Fulton County Arts & Culture Announces Artist Residency at Public Art Futures Lab
Salvador Iglesias was awarded an A&E Atlanta Residency and has explored the use of augmented reality to improve digital sign engagement in downtown Atlanta.
Fulton County Arts & Culture is pleased to announce the culmination of Salvador Iglesias' three-month artist residency at the County's Public Art Futures Lab, sponsored by Arts and Entertainment Atlanta and Microsoft.

Iglesias, a technologist and creative, utilized his expertise in web design, coding, 3D rendering, AI generative art, and virtual reality to develop the digital artwork that has been featured during the three-month residency. As the first artist-in-residence of the Public Art Futures Lab's inaugural cohort, Iglesias also explored virtual and augmented reality, as well as digital art to create works that have been featured on three digital signs throughout downtown Atlanta.

"This experience has been filled with firsts for me," said Iglesias. "Not only was this my first-ever residency, but I was also picked as the first resident for the Lab. I was able to host my first art event thanks to the Public Art Futures Lab. I'm excited for the final project to go live and to show the world what my team and I have been working on!"

The Public Art Futures Lab is a physical and online space to exhibit, experiment, educate, and experience the role of technology as it relates to public art. By reducing barriers to creating and participating in this emerging space, the Lab seeks to expand access to cultural enrichment, provide the tools for local artists to thrive, and maintain Fulton County's status as a creative cultural capital.

"The Arts & Culture department is thrilled to provide increased access to art and technology through the Public Art Futures Lab," said Arts & Culture Director David Manuel. "Through our residencies, partnerships, and events, we hope to grow Fulton County's art & tech ecosystem and support local artists working in this emerging field. Salvador's work showcases some of the exciting possibilities available to artists working in digital mediums."

"The Public Arts Futures Lab has proven to be the groundbreaking collaboration we all anticipated," stated Fredalyn M. Frasier, Project Director of A&E Atlanta at Central Atlanta Progress. Through this unique partnership with Fulton County, Microsoft, and Underground Atlanta, A&E Atlanta Artist in Residence, Salvador Iglesias' augmented reality project has literally brought a new dimension to our programming. We are excited to showcase his precedent-setting work on the district digital signs later this summer and we look forward to engaging the next A&E Atlanta Futures Lab Resident".
Beginning December 5, Fulton County Arts & Culture and Arts and Entertainment Atlanta invited the public to view Iglesias' digital artwork on display.

Screen locations are as listed below:

• Reverb by Hard Rock Downtown Atlanta - 89 Centennial Olympic Park Dr NW, Atlanta, GA 30313
• Margaret Mitchell Square - 140 Peachtree St NE, Atlanta, GA 30303
• Peachtree Center MARTA Station Entrance - 225 Peachtree St, Atlanta, GA 30303

The Public Art Futures Lab is made possible through support from Microsoft - the Lab's official technology partner; Underground Atlanta - the Lab's host partner; and residency partners - A&E Atlanta and MARTA Artbound.

For more information about ongoing programs and services, please visit: www.fultonarts.org or contact the Department of Arts & Culture at 404-612-4000.