Fulton County Arts and Culture Extends 2023 Contracts for Services Arts Funding Deadline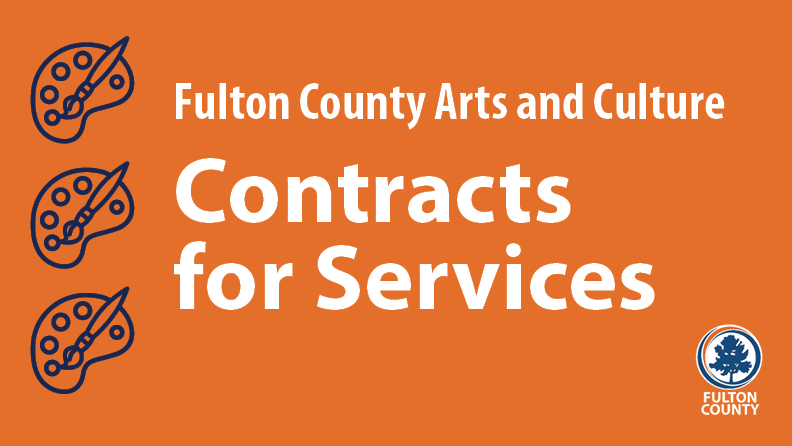 Fulton County Arts and Culture Extends 2023 Contracts for Services Arts Funding Deadline
The new application deadline is Monday, January 16, 2023.
The Fulton County Department of Arts & Culture today announced a deadline extension for the 2023 Contracts for Services (CFS) arts funding cycle. The new application deadline is Monday, January 16, 2023.

Each year, Fulton County invests in non-profit organizations to ensure that Fulton County citizens enjoy a wide array of rich arts experiences. Funding awards ranging from $1,000 to $50,000 are available for Fulton County based artists, non-profit arts, organizations, non-profit cultural institutions, colleges and universities, schools, municipalities, and community based non-profit organizations in the form of essential project support.
Eligible applicants are encouraged to apply for these service contracts, which are designed to support arts programming taking place January 1, 2023 through December 31, 2023.
The Contracts for Services (CFS) Program provides unrestricted general operating and project support to nonprofit and tax-exempt organizations, arts & culture organizations, cultural institutions, colleges, and universities, as well as units of government that produce or present ongoing arts programming open to the public. Contractors present programs that reflect Fulton County's cultural diversity, and capture the imagination of adults, families, and youth, invigorate neighborhood growth, support economic development, and provides jobs.
All application components are due Monday, January 16, 2023 via WebGrants by 11:59 p.m.
Applications must be completed and submitted through the WebGrants system: http://fulton.dullestech.net.
Deadlines for completed applications and final reports will be strictly enforced. Interested applicants are encouraged to review the program guidelines at www.fultonarts.org and contact CFS staff to verify eligibility. Staff members are available to assist organizations throughout the application process. Applications or components of the application submitted after the deadline will not be accepted.
For more information and to verify eligibility, please visit www.fultonarts.org or call 404-612-5780.