Fulton County Board of Commissioners Confirm Recommendation for New Elections Director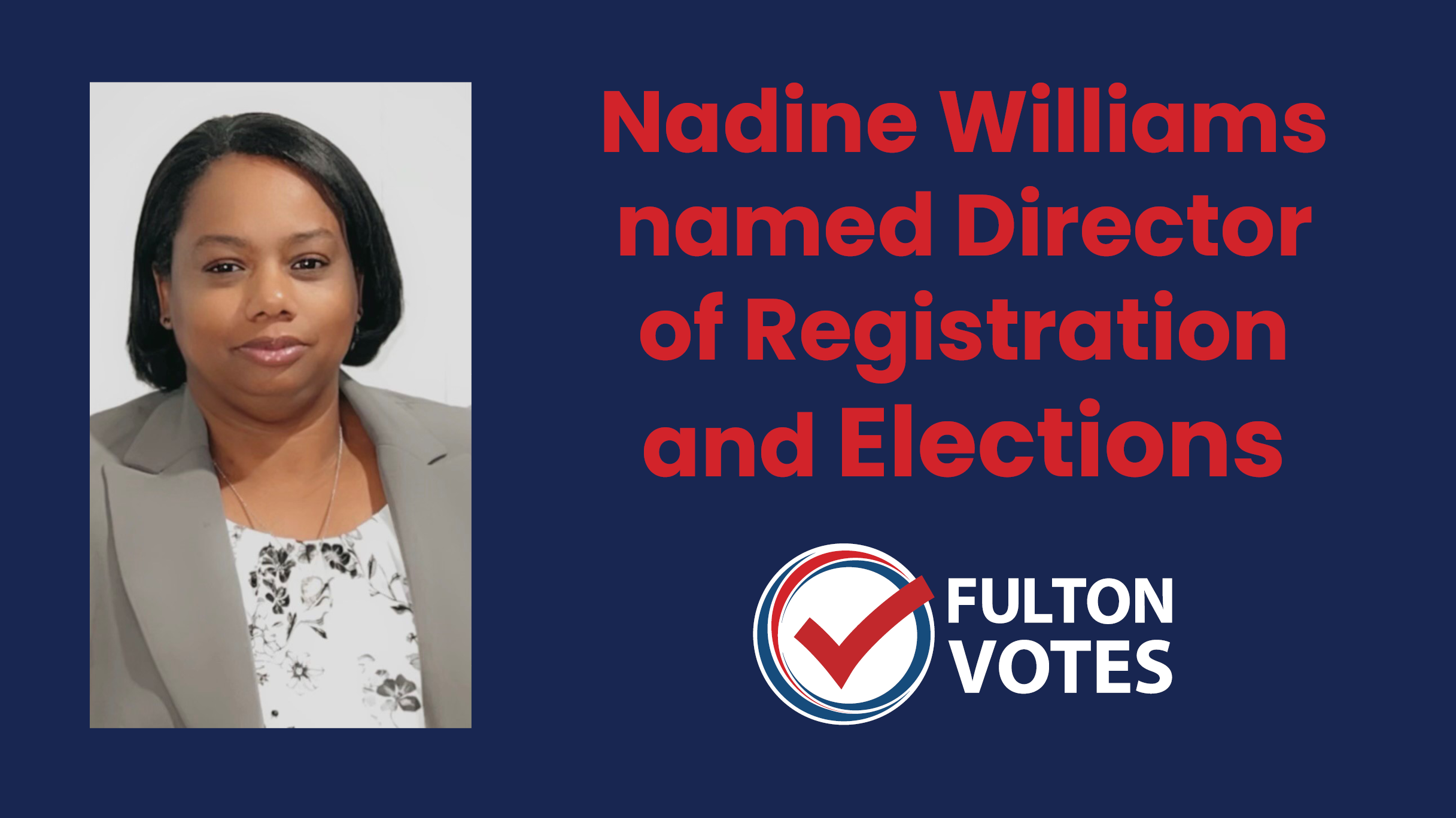 Fulton County Board of Commissioners Confirm Recommendation for New Elections Director
Sole finalist for the job Nadine Williams officially named to the role.
The Fulton County Board of Board of Commission voted to approve the selection of Nadine Williams as the new Director of Registration and Elections. The majority vote came during the Board's February 15 meeting. Williams, who was named the sole finalist by the Board of Registration and Elections on January 12, has served as interim since early 2022.

"The Board of Registration and Elections is thankful to the Board of Commissioners for its consideration and decision to move forward the recommendation to select Ms. Williams," said Board of Registration and Elections Chair Cathy Woolard. "We can't thank Ms. Williams enough for her dedicated and diligent service throughout the selection process. In addition to her preparation and execution of four elections. She gracefully led the elections team while receiving positive notice from observers ranging from The Carter Center to the Performance Review Board."

"I am excited to be leading this dynamic team in an official capacity," said Williams. "The goal will be to develop and implement strategies designed to ensure that Fulton County continues providing a fair and transparent elections process for all registered voters in this county."

Williams, who has served with Fulton County for more than 20 years, has worked in increasing levels of responsibility within the Department of Registration and Elections. In addition to serving as the Interim and now new Director of Elections, she was named Elections Chief in 2020. Previously, Williams served as the Elections Equipment Manager from 2010 until 2020. While in this role, she supervised the purchasing and preparation of equipment and supplies needed for more than 250 Election Day polling sites and 40 Advanced Voting locations.

Among her many accomplishments, Williams received a Bachelor of Arts from Florida State University in 1996 and a Master of Business Administration from the University of Phoenix in 2006. She is a certified Georgia Election Official and is currently working to complete the Certified Elections Registration Administrator program.