Fulton County Receives Federal Funding For County-Wide Improvements And Affordable Housing Assistance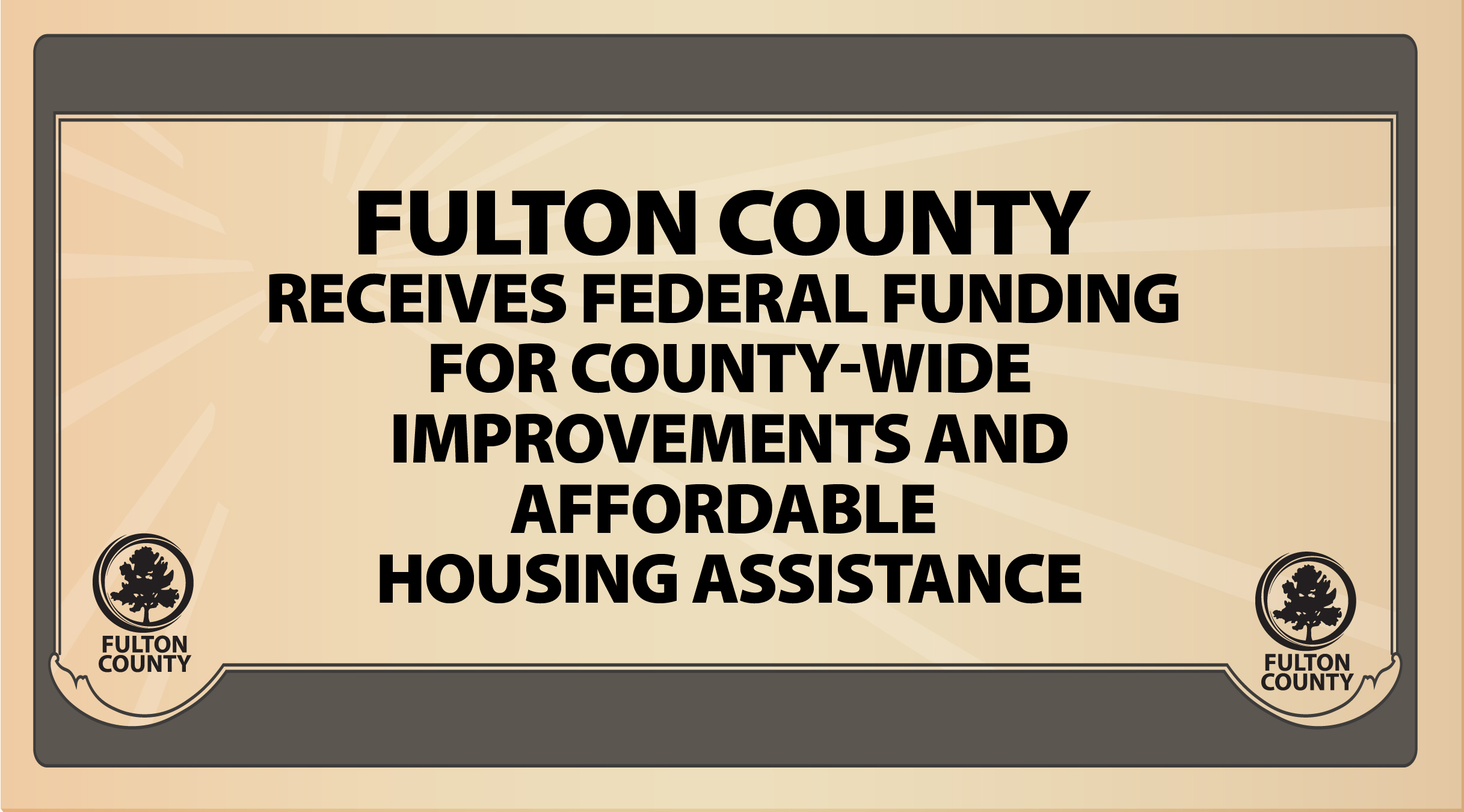 Fulton County Receives Federal Funding For County-Wide Improvements And Affordable Housing Assistance
The U.S. Department of Housing and Urban Development (HUD) has awarded Fulton County with $2,250,856 in federal funding to assist in providing decent housing, suitable living environments, and expanded economic opportunities for low to moderate income areas.

"We are pleased that HUD has awarded Fulton County these critical funds" said Stanley Wilson, Director of Fulton County Community Development. "We can definitely help our residents who have fallen on hard times and strengthen communities."

The additional funding will be allocated into two Community Planning and Development (CPD) programs. About 65% of the funding will be earmarked to the Community Development Block Grant (CDBG) which help improve infrastructure, rehabilitate public buildings, and begin new projects. The remaining $775,570 of the funding will be utilized by the County's HOME Investment Partnership Program, which offers a wide range of activities to include affordable housing assistance, down payment grants, and rental support to create affordable housing opportunities for low-income households.