Fulton County Board of Registration and Elections Approves Precinct Changes
Fulton County Board of Registration and Elections Approves Precinct Changes
Changes in precincts will be in effect for the June 21, 2022 Primary Run-off Election.
The Fulton County Board of Registration and Elections voted during its June 9 meeting to approve 9 precinct changes for the June 21, 2022 Primary Runoff. Precinct changes include: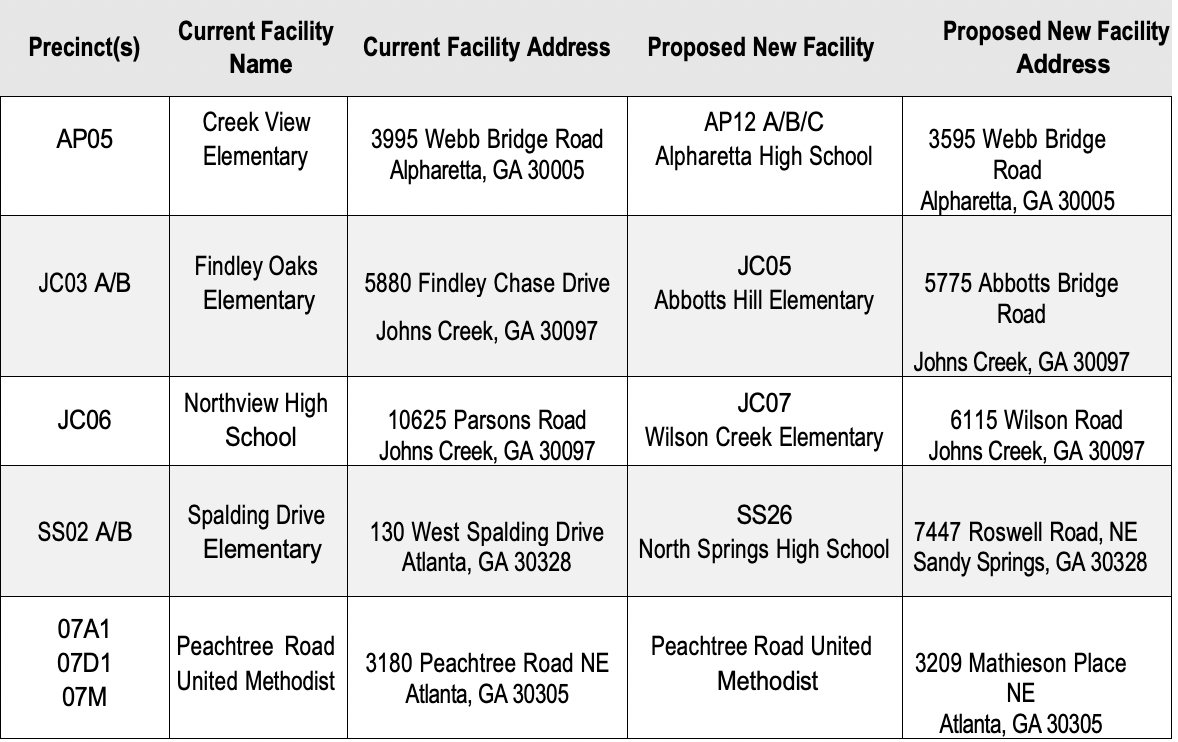 Post cards will be sent to all active, registered voters in Fulton County impacted by these changes. The cards will inform voters where they should vote in the upcoming Primary Run-off and provide other important information. Voters may also view their information on the Georgia My Voter Page by visiting https://mvp.sos.ga.gov/s/. Fulton County will have more than 200 polling locations open on June 21 for the Primary Run-off Election. For more information, visit our website www.fultonelections.com or download the free Fulton Votes mobile app for Android or Apple devices.