The Last Day to Register to Vote is Tuesday, October 11, 2022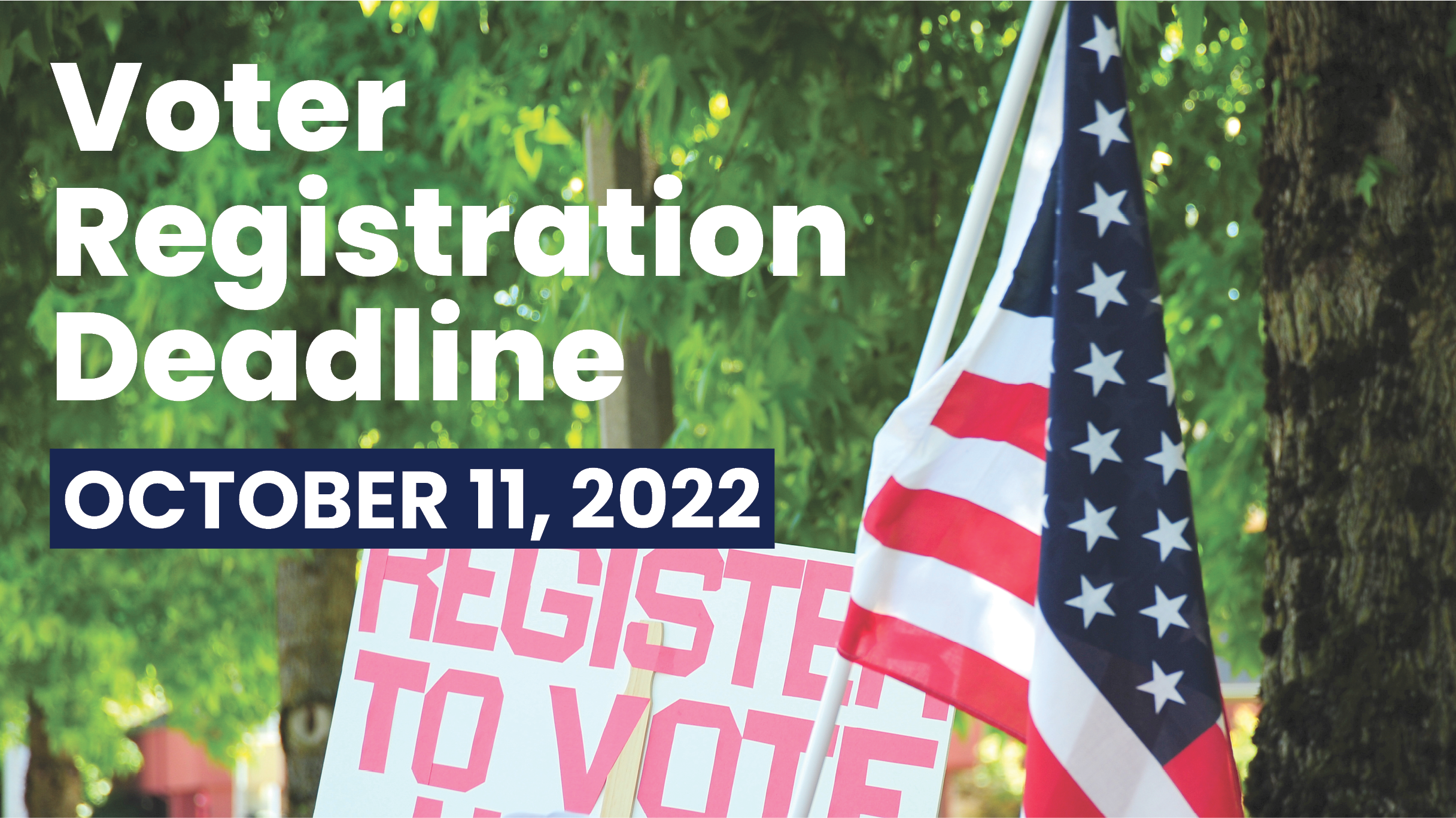 The Last Day to Register to Vote is Tuesday, October 11, 2022
Still some time left for Fulton County residents to register to vote for the November 8 General Election.
Tuesday, October 11, is the deadline to register to vote. This deadline is for voters interested in voting in the November 8 General Election. Voters may register to vote at one of the following Fulton County locations:

Fulton County Department of Registration and Elections - 130 Peachtree St SW, Ste 2186 Atlanta, GA 30303
Fulton County North Service Center - 7741 Roswell Rd NE, Room 251, Sandy Springs, GA 30350
Fulton County South Service Center - 5600 Stonewall Tell Rd Room 105, South Fulton, GA 30349

Residents may also register to vote at the Georgia Department of Driver Services located at 400 Whitehall St SW, Atlanta, GA 30303 or online at www.fultoncountyga.gov.

All eligible Fulton County voters are encouraged to register to vote to ensure that they are able to exercise their right to be heard at the ballot box. To assist in these efforts, the Fulton County Voter Education team will hit the streets with its Voter Education Mobile Unit to spread the word about the importance of voter registration.

Residents interested in the Voter Education Mobile Unit can click here to learn more.

Those who may need to register to vote or check their registration status includes those who are new to Fulton County, have moved, changed your name, or need to update their address.

To learn more about how to register to vote or about the upcoming election, visit

http://fultoncountyga.gov/fultonvotes.